I am excited to give you a sneak peek of my latest layout pack that I am working on, DiviWooPro Shop Layout Pack for Divi and WooCommerce.
I have worked hard to develop a premium layout pack that will enhance your e-commerce website and takes it to the next level.
This Shop Layout Pack is integrated with some popular plugins such as Themify, TI Wishlist, and Max Mega Menu.
This layout pack comes with:
4 home pages
8 shop pages
8 product pages
4 cart pages
4 checkout pages
10 headers
3 footers
You can see a live demo here.
Integration with Themify filter (Free version)
The shop filters are incredibly important for an eCommerce site, for that reason these templates are integrated with the free version of Themify filter plugin.
The default filters have limited options. When you click on a default category filter, it redirects you to a new category page. These filters leverage the AJAX feature- loading filter categories on the same page.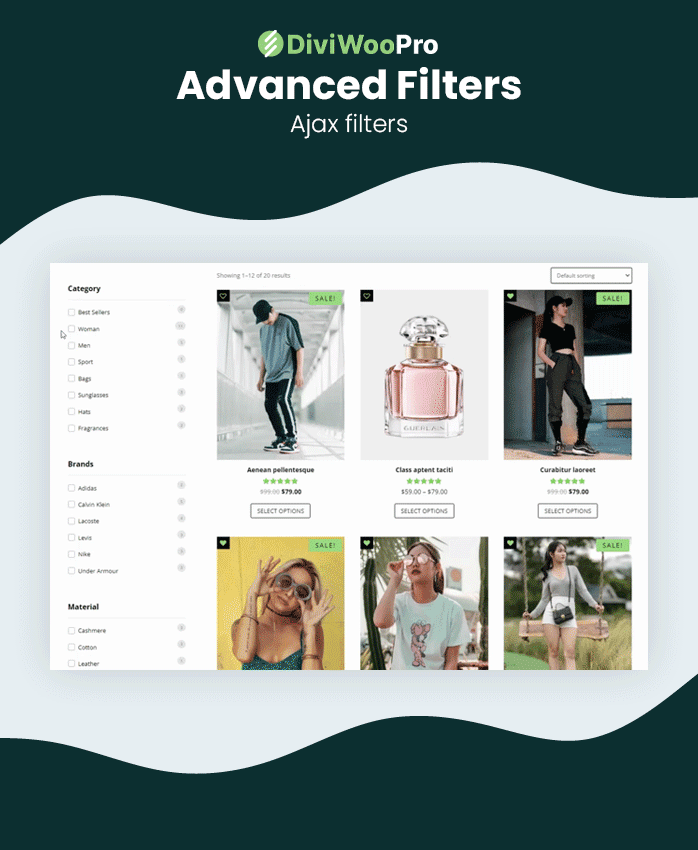 Integration with TI WooCommerce Wishlist (Free version)
You can use the free version of the TI WooCommerce Wishlist Plugin with these templates if you like to add this feature.
These templates support integration with the TI WooCommerce Wishlist Plugin. Feel free to add this feature by using the free version of the plugin.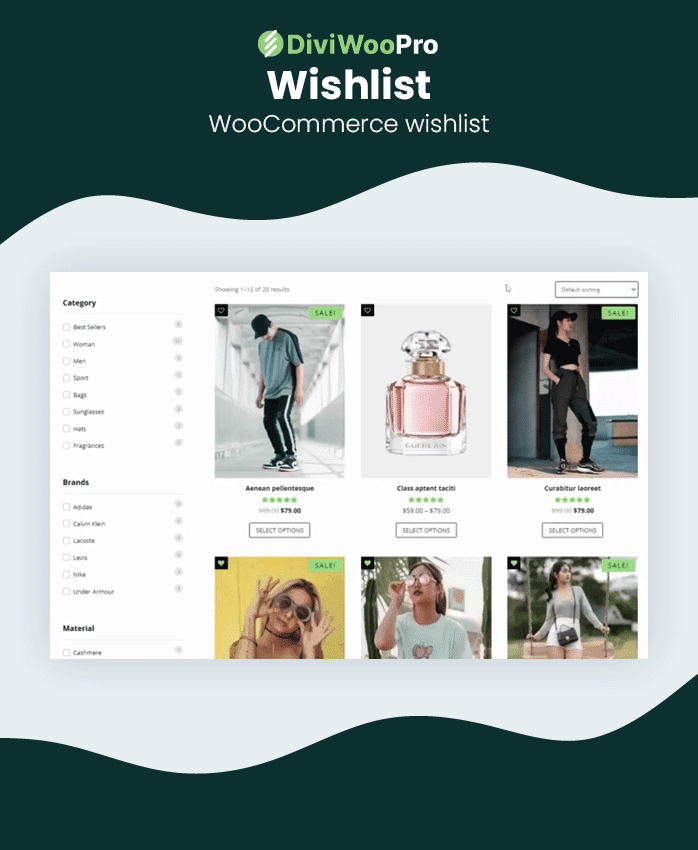 Add to cart button from the shop page
By default, the add to cart button on the shop page is disabled for Divi but with a couple of simple steps, you can add one.
To enable the add to cart button on Divi's shop page, you just have to follow a few easy steps. These templates include styling for this button.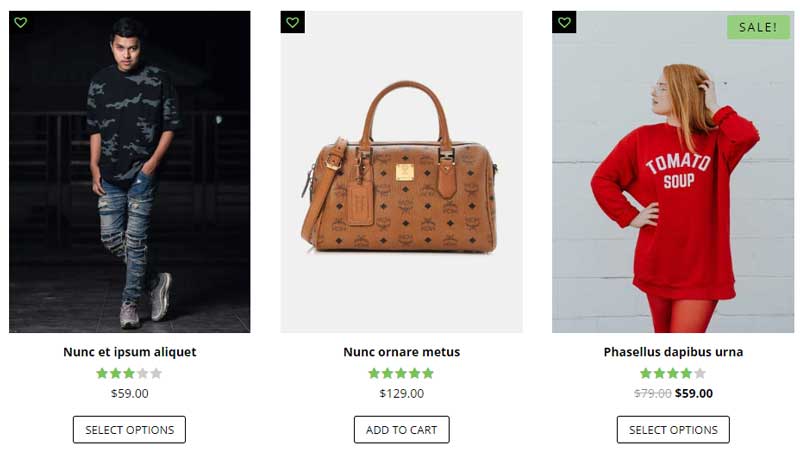 Integration with WooCommerce Product Tabs (Free version)
Need extra tabs on your product page? With this free plugin you can add as many as you like.
With the free WooCommerce Product Tabs plugin, you can add extra tabs to your product page to show any additional information you want.

Quantity field box styling
DiviWooPro comes with extra styling for the quantity field boxes on the product and cart pages.
By default, the quantity field box doesn't show arrows to add or remove products unless you hover over the box. DiviWooPro comes with some extra code so that the arrows are visible.

Mega menu
Header V10 is integrated with the Max Mega Menu plugin (free version).
Mega menus are great for eCommerce websites that have many categories and products. For header V10 Max mega menu is integrated.

Release date?
I aim to release this in 1 or 2 weeks.
I recommend that you keep a close eye on your email inbox I will be giving a huge release discount.