These free Divi layouts are collections of page templates that can be used for any personal or professional purpose. Each pack is tailored to a specific niche and includes 5-10 pages, designed to make creating a stunning website fast and easy. All the page templates are fully customizable, so you can make each one fit your exact needs. With these Divi layout packs, you can create a beautiful website in just minutes.
Popular Free Layout Packs
---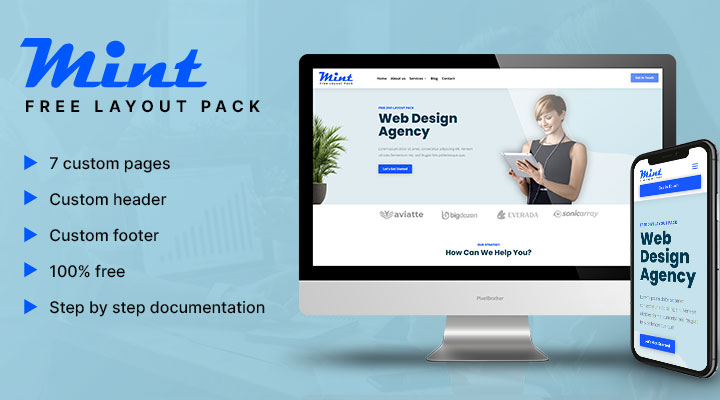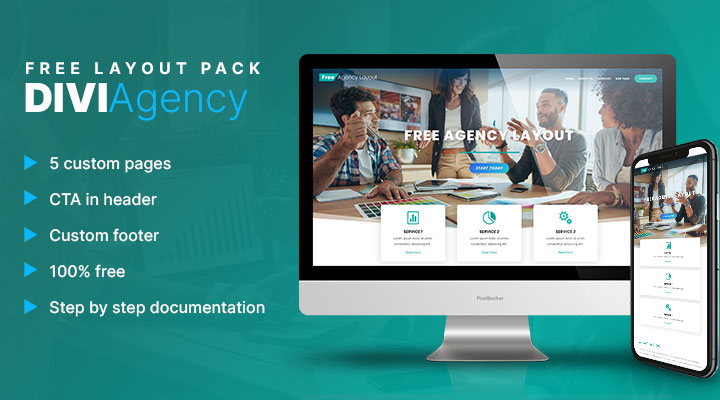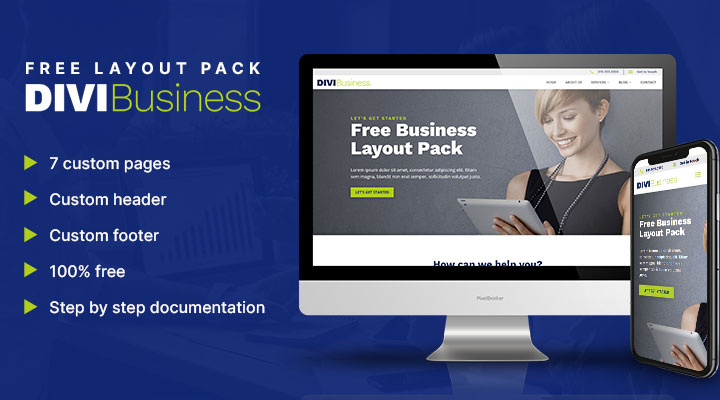 CREATE A FREE ACCOUNT
Get access to all of my free layout packs
Join the free membership and start downloading my layout packs

100% free layouts

Fully customizable

15.000 downloads
Join Free Membership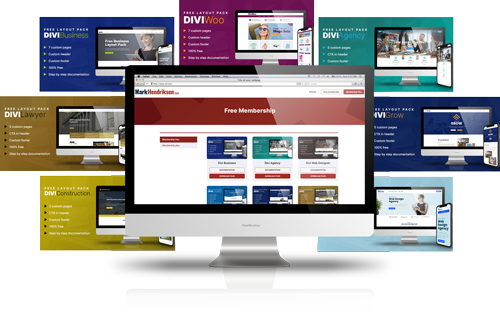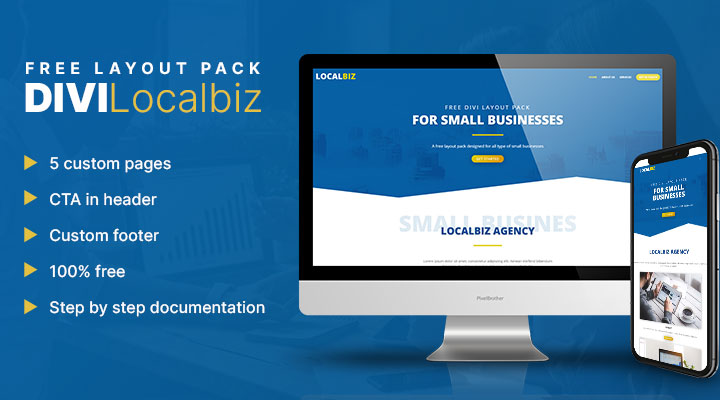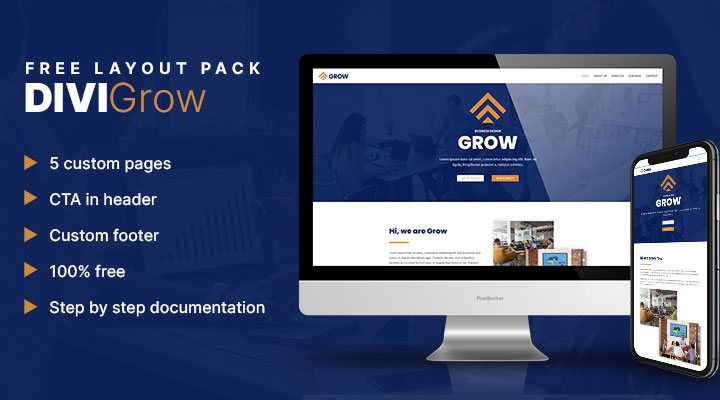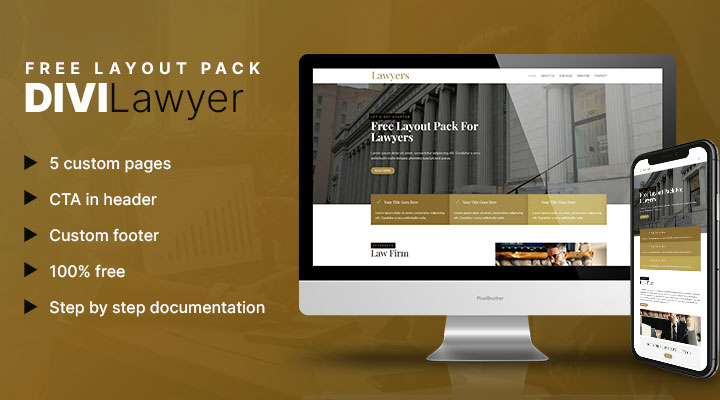 Divi + WooCommerce
With DiviWoo you can built your own eCommerce store with Divi + WooCommerce. This layout pack is free to download and comes with some great features.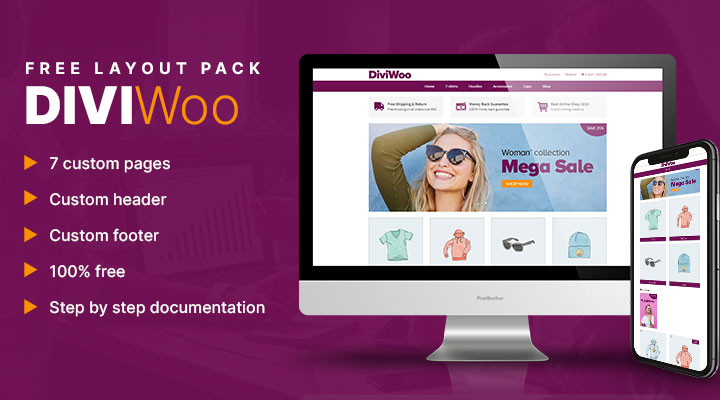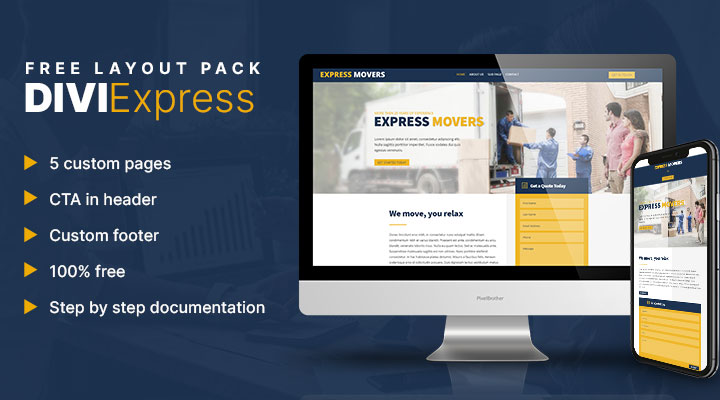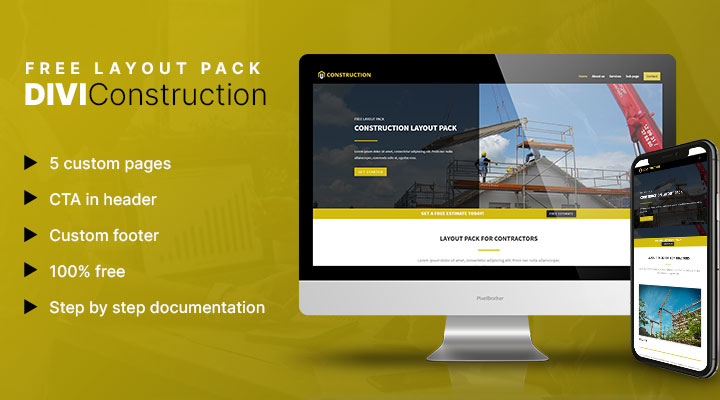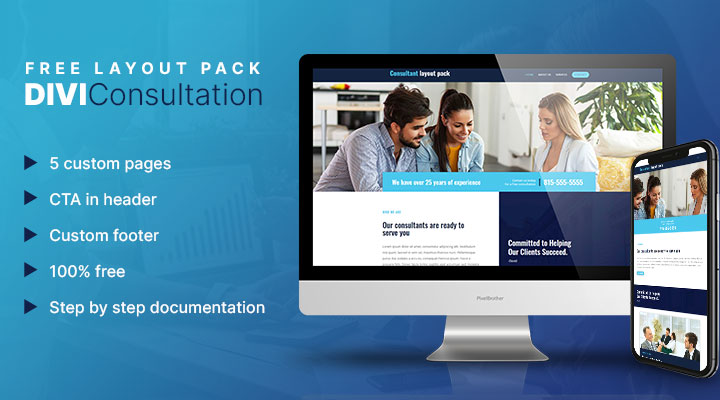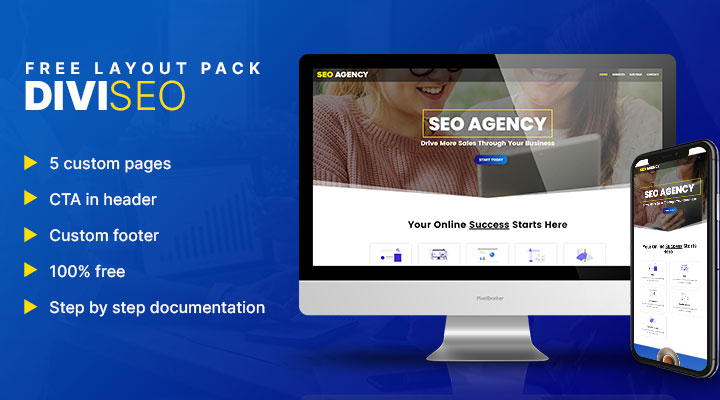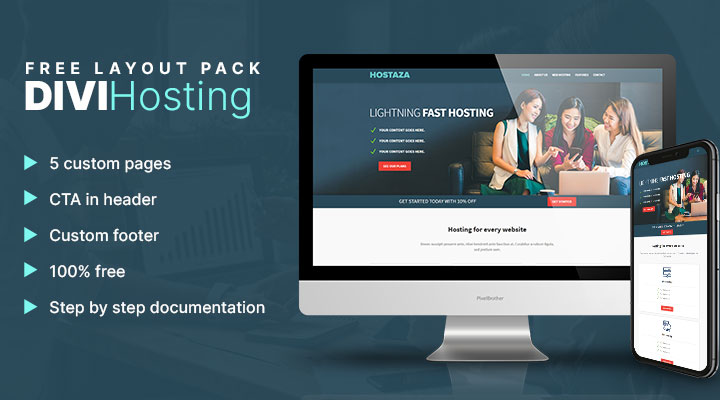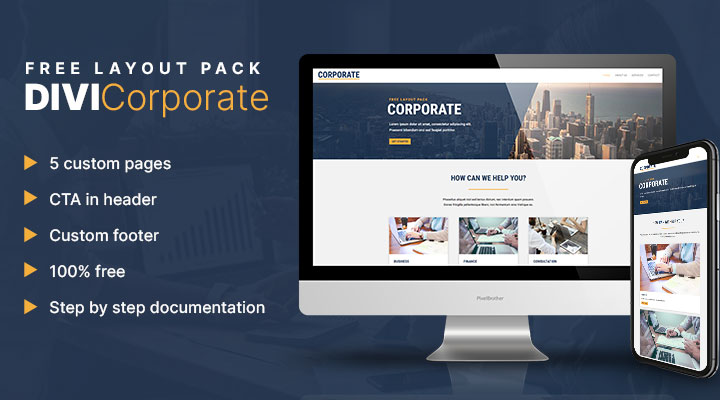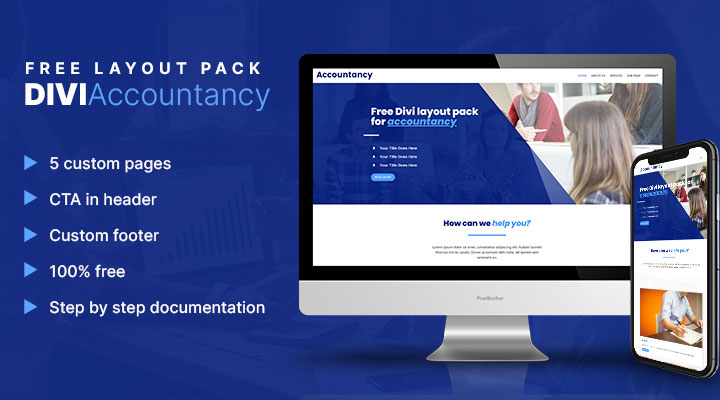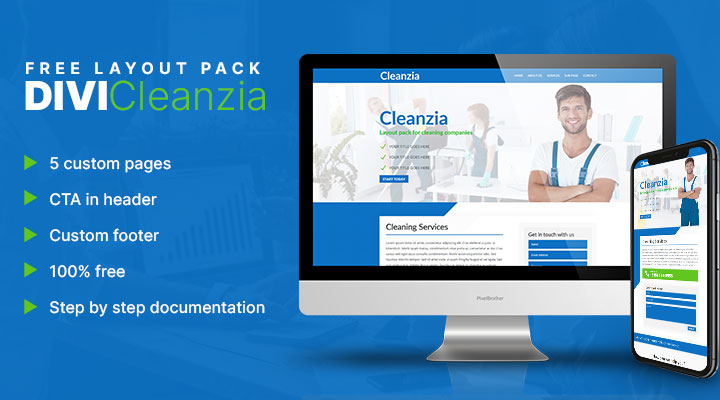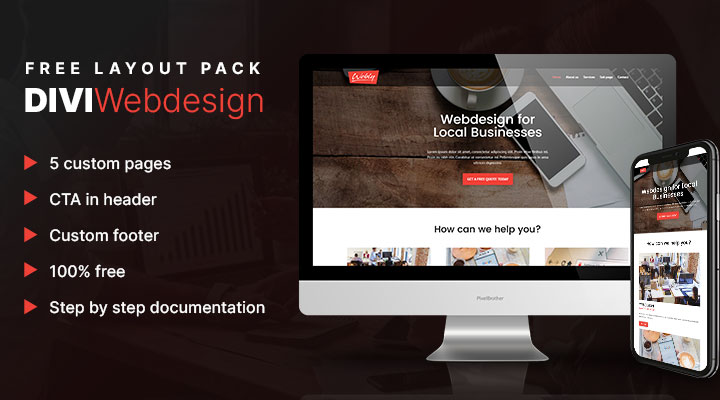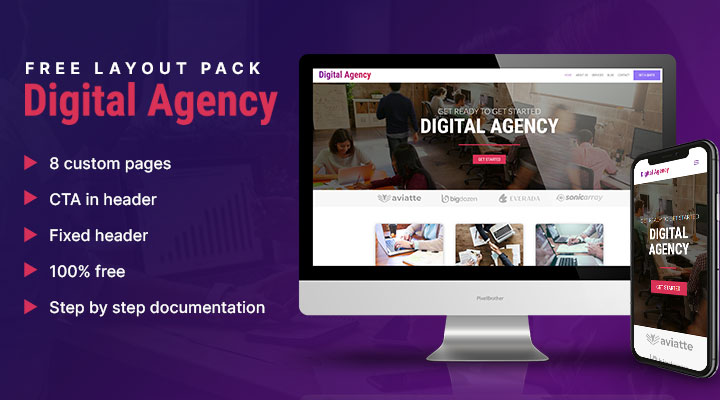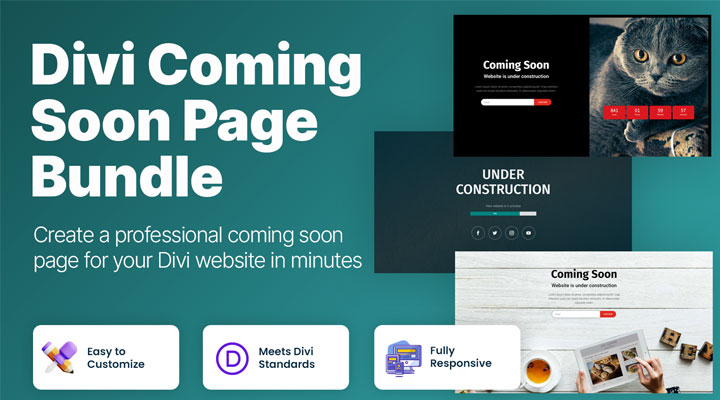 How to download these layout packs?
Just signup for a free account and afterward you will be redirected to a page where you can download all of these layout packs.
How to get more free Divi layouts?
Elegant Themes releases free Divi layout packs every week. Each of these layout packs consists of 4-6 page templates and comes with free images and graphics that you can use for any project.
These layout packs are all included with an active Elegant Themes membership.
Elegant Themes marketplace
You can get even more free Divi layouts on the Elegant Themes marketplace. Just check the Divi Layouts option and set the price to 0, you will get all the free layouts available. These free layout packs are created by third-party designers
Divi child themes
Divi child themes are in most cases not free but the designs are more advanced and versatile. You can find Divi child themes on my own Divi marketplace or on Elegant Themes.
I also have a list of the most popular Divi child themes on the market.
How to import these layout packs?
You will find step-by-step documentation on the download page. But basically, the installation process is very simple.
Step 1: Import the layout pack in Divi > Divi Library
After you have downloaded the layout pack you have to unpack it. Then navigate to Divi > Divi Library and upload the JSON file from the layout pack.
Step 2: Import the Theme Builder template files
Some of the layout packs have a custom global header and footer template or a post template. To import these go to Divi > Theme Builder and upload the JSON file which you can find in your downloaded folder.
Step 3: Add a page and import a page template from the pack
There are 2 ways you can do this and it depends if you are creating a new page or want to import this on an existing page.
New page
Navigate to Pages and click on Add a new page, then activate the Divi Builder.
In the next window choose to build from scratch and switch to the premade layouts tab, from here you can choose a page template from your free Divi layout pack to import.
Existing page
If you have an existing page and you want to import a new page layout from a pack then go to your page (on the front end) and activate the Visual Builder.
Then click on the 3 dots at the bottom to expand the options. Click on the + symbol "Add From Library" from here go to the Premade layouts tab and choose page layout.