If your Divi contact form isn't working, you're in the right spot! In this tutorial, I'll explain why your Divi contact form might not be functioning as expected and walk you through some simple troubleshooting steps that will help you get it back up and running. It can be frustrating when something doesn't work the way it's supposed to, but luckily most of the time these issues can be resolved quickly. So let's dive into what causes emails not to be sent -and more importantly- how we can fix them!
Table of Contents
Why is my Divi contact form not working?
Chances are, your Divi contact form is failing to function because emails from it are ending up in spam folders. This issue isn't uncommon for those relying on contact form plugins.
By default, WordPress takes advantage of the wp_mail() function; a PHP-based tool that sends emails from your website. Unfortunately, this method isn't ideal because it bypasses authentication which usually leads to messages being put in Spam folders. To avoid this issue and ensure all communication is delivered properly, you should opt for a more secure solution with an SMTP server (simple mail transfer protocol).
It's also possible that the Divi contact form hasn't been set up correctly, which means it won't work as intended. Let's review your settings and make any necessary adjustments so you can start using your form without further delay!
Step 1: Check your Divi Contact Form Settings
Open your Divi contact form module and scroll down to Email, expand this tab.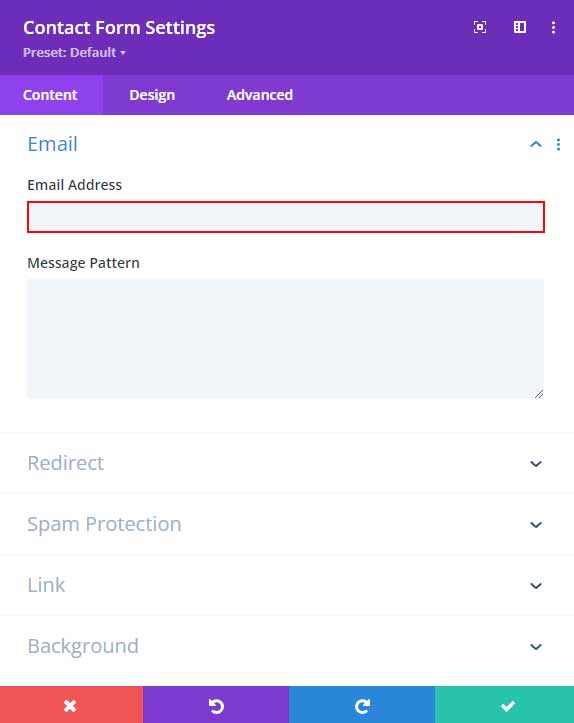 By default the Email Address field is empty (this is where the form submissions will be sent to), it will use the email address that you have set up on your WordPress installation. You can find that in your WordPress dashboard under Settings > General > Administration Email Address.
Fill in the email address that you want the form submissions to be sent to, and see if that will solve your issue.
Check your spam protection settings
If you are using Divi reCAPTCHA then you might have set the minimum score too high. You can adjust that score under Spam Protection.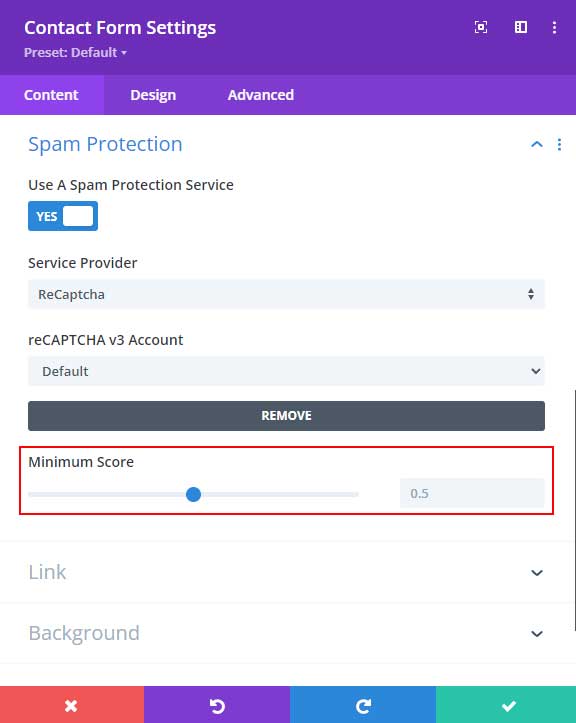 If none of these solutions worked for you then you can install an SMTP Plugin which I will be covering in the next step.
Step 2: Install an SMTP plugin
There are a variety of SMTP plugins that can be used to ensure emails sent via Divi contact forms make it to their desired recipients without getting relegated to the spam folder. Two of the most popular and reliable options for WordPress users are Easy WP SMTP and WP Mail SMTP.
Option 1: Easy WP SMTP plugin

With this plugin, you can easily set up an SMTP account for your WordPress site and have any emails sent via contact forms delivered directly to the corresponding email address.
Install the Easy WP SMTP Plugin
To get started, navigate in your WordPress dashboard to Plugins > Add New and search for Easy WP SMTP.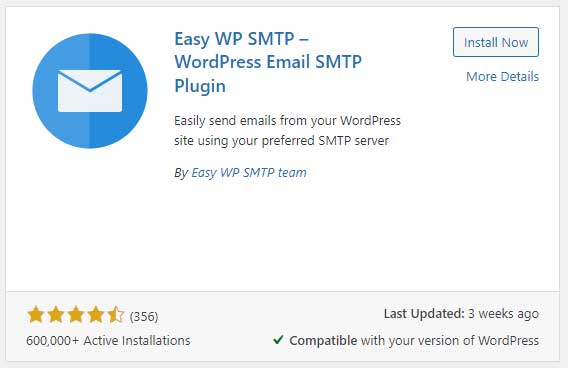 After installation click on Activate.
Now navigate to Settings > Easy WP SMTP.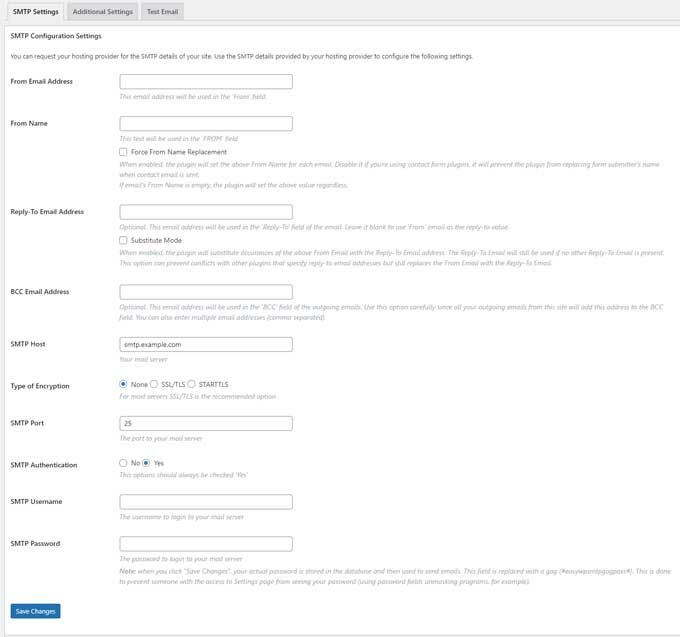 Provide the information asked for each field. Each field is provided with an explanation of what is needed and which ones are optional.
When you have filled in all the fields that are required you can send a test email. Head over to the Test Email tab and fill in the fields and send a test email. If everything is set up correctly, you will be notified with a success message.
Option 2: WP Mail SMTP by WPForms

WP Mail SMTP offers WordPress users the ability to send emails using reliable and trusted third-party servers. With its easy setup, you can quickly choose from a selection of popular providers – such as Gmail, Amazon SES, or Sendgrid.
It ensures that your emails bypass the potential minefield of local mail server problems and instead use a reliable PHP mail server – perfect for business owners looking for prompt and secure delivery of their emails. Best of all, its simple setup process allows anybody to get up and running without too much fuss!
Install the WP Mail SMTP plugin
From your WordPress dashboard navigate to Plugins > Add New and search for WP Mail SMTP by WPForms. Install and activate this plugin.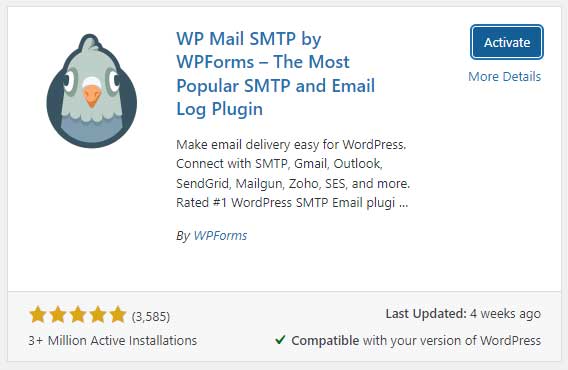 After activating the plugin, you'll be guided by a step-by-step installation wizard. Click on Let's Get Started.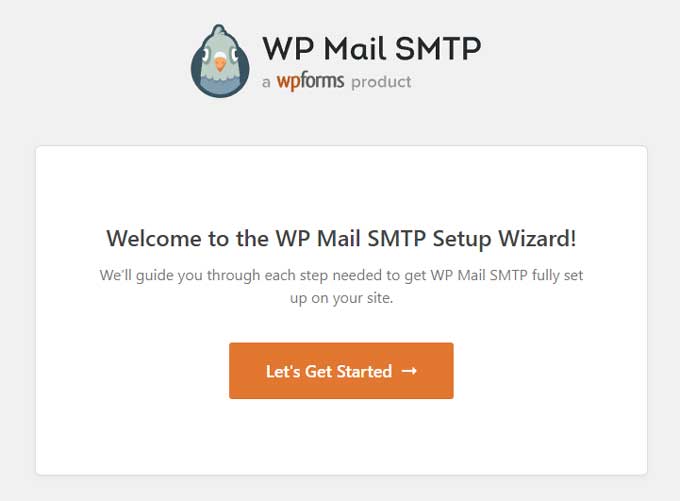 Now you have to choose which SMTP service you want to use.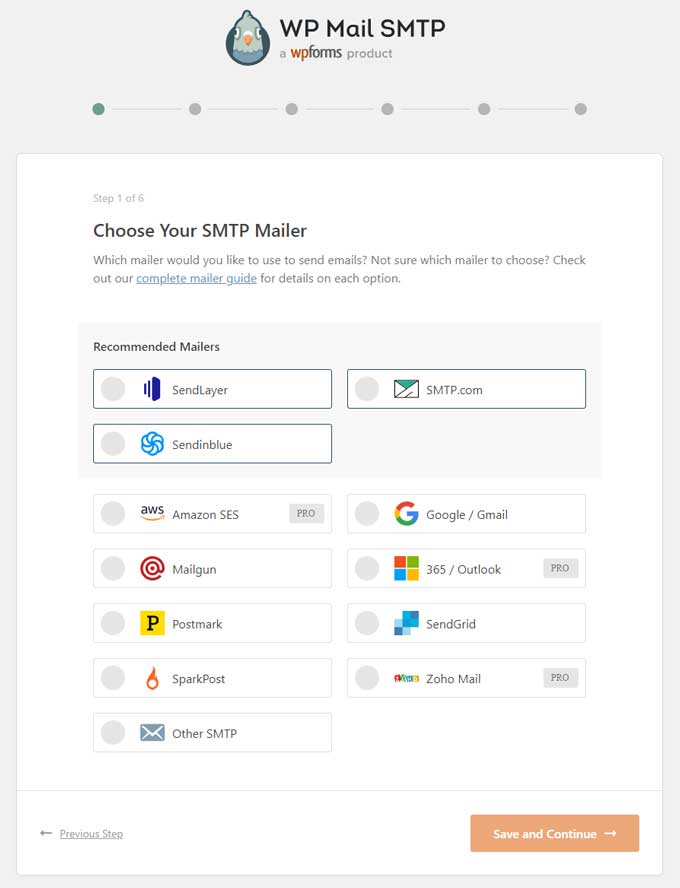 If you already have access to an SMTP server from your web hosting servers, then the "Other SMTP" option is your best choice from the available list.
As you progress, simply follow the directives from the installation wizard. Depending on your email provider, certain procedures may vary.
Conclusion
In conclusion, it's important to make sure your Divi contact form is properly set up, or else you could be missing out on important messages from your visitors. If the default wp_mail() function isn't working, you should look into a reliable WordPress SMTP plugin like Easy WP SMTP or WP Mail SMTP. With the right configuration, this plugin will alleviate any worries you may have about emails going to spam folders.
You might also like…