Hello! I'm Mark Hendriksen, a dedicated web designer with over a decade of experience crafting beautiful and functional websites.
My journey began with a fascination for web design, which quickly evolved into a passion for building websites. Over the years, I've had the privilege of working with diverse clients, from startups to established businesses, helping them bring their visions to life online.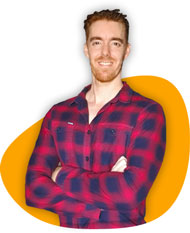 My expertise lies in creating user-friendly designs that not only look good but also perform well. I'm a firm believer in the power of Divi, and I've been using it as my go-to tool for most of my projects.
Through this blog, I aim to share my knowledge, tips, and insights about web design and the wonders of Divi with fellow enthusiasts and professionals.
Whether you're a beginner looking to dive into the world of web design or a seasoned pro seeking advanced Divi techniques, I hope my content inspires and assists you on your journey.
My career before I became a web designer
I studied engin1eering at Hoge School in Utrecht, Netherlands, and then worked in a corporate business for a few years.
Before choosing to study engineering, I was interested in web design. Unfortunately, there were no good education programs for it at the time, so I chose to pursue engineering as it seemed like a better career path.
After working for a few years in a corporation, I realized that it wasn't for me. I like to have freedom, and I wasn't getting that in a corporate setting.
So I decided to tap into web design as a side hustle.
I started learning with Dreamweaver, a great tool back in the day.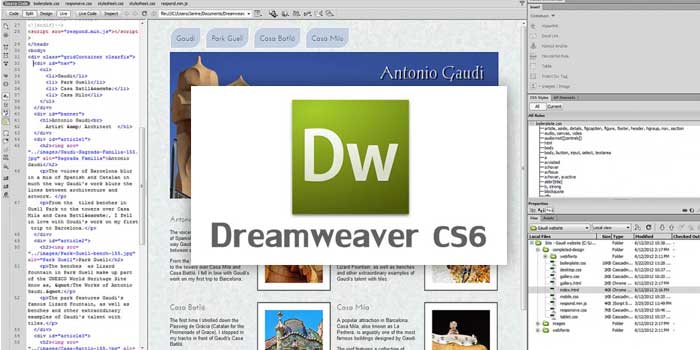 I also started taking courses on Lynda.com, which is now merged with LinkedIn Learning.
Every evening and weekend, I learned how to build websites and took dozens of courses on LinkedIn Learning, covering topics such as WordPress, HTML, CSS, Photoshop, and SEO.
This is also when I switched from Dreamweaver to WordPress.
I started building websites with WordPress and took on my first local clients, I was still doing this as a side hustle at the time.
As I got more clients, I decided to say farewell to my engineering job so I could work full-time as a web designer.
That's how I started my web design agency, Twopixels.
Twopixels
With Twopixels (my web design agency), I developed websites for a wide range of clients, including plumbers and lawyers. I not only provided website design but also offered SEO services.
However, I transitioned from working with diverse clients to focusing on a specific niche – engineering. This shift allowed me to leverage my engineering background and expertise in a more targeted and meaningful way.
I can highly recommend going niche as a web designer this will allow you to position yourself as an expert in your field and attract clients with more significant budgets.
When I started with Divi
I was using WordPress and themes from ThemeForest to build my client websites. I have built hundreds of websites with those themes.
One day, while surfing the internet for new themes, I discovered Elegant Themes. At the time, Divi did not exist yet, but Elegant Themes had a variety of themes.
Their pricing was also very affordable. If I remember correctly, it was $89 a year to use all of their themes. Themes on ThemeForest were around $59 for a single license.
So I started using themes from Elegant Themes.
In 2013, Divi 1.0 was released, and it was a game changer. Divi came with a block builder, which meant that you no longer had to use shortcodes. Back in the day, all of those themes used shortcodes in the WordPress editor to build a website.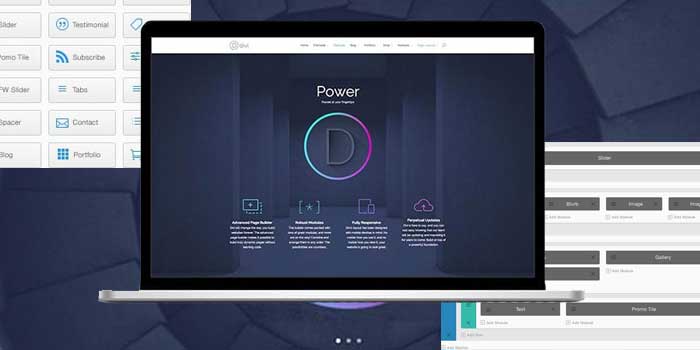 Divi is now my go-to tool for building websites.
When I started with MarkHendriksen.com
So I built websites with Divi for my web design agency, Twopixels, for a few years and became quite good at it.
At some point, I stumbled upon a marketplace for Divi child themes called Elegant Marketplace (not affiliated with Elegant Themes, whose marketplace was founded years later).
I decided to list a few of my designs on it, not expecting much at first. But I actually got some nice sales in the first month.
In the following months, I created more Divi child themes and listed them on Elegant Marketplace, as well as DiviCake and Monterey Premier Marketplace.
My website, markhendriksen.com, was initially just a website with documentation pages for my Divi child themes.
I later decided to add a marketplace of my own designs to the website, as well as a blog to write about Divi.
My blog has since expanded to include topics beyond Divi, such as web design, WordPress, and WooCommerce.
Since Elegant Themes has released the official marketplace for Divi products things are going pretty amazing. As of writing this, my designs have been sold over 10,000 times.
I have stopped with my web design agency and I am not fully focused on making content on markhendriksen.com and creating new Divi child themes and layout packs.
Digital Nomad
In 2018, I discovered the digital nomad lifestyle and fell in love with the idea of being able to work from anywhere in the world.
I came to Thailand and fell in love with the country. When I was back in my country I decided to sell my house and everything I owned and became a full-time digital nomad.
I love being able to work on my laptop from a beach or a cafe, surrounded by a new culture and environment.
Being a digital nomad has allowed me to continue pursuing my passion for web design while also fulfilling my desire to travel and experience different cultures.
I have lived in Chiang Mai, Phuket, and I currently live in Bangkok.
Recognitions
Several of my Divi child themes have been highlighted on the Elegant Themes blog.
Avanti
https://www.elegantthemes.com/blog/divi-resources/divi-product-highlight-avanti-divi-multi-purpose-child-theme
Kali
https://www.elegantthemes.com/blog/divi-resources/divi-product-highlight-kali-multi-purpose-divi-child-theme
Clara
https://www.elegantthemes.com/blog/divi-resources/divi-product-highlight-clara-divi-child-theme
Some of my product reviews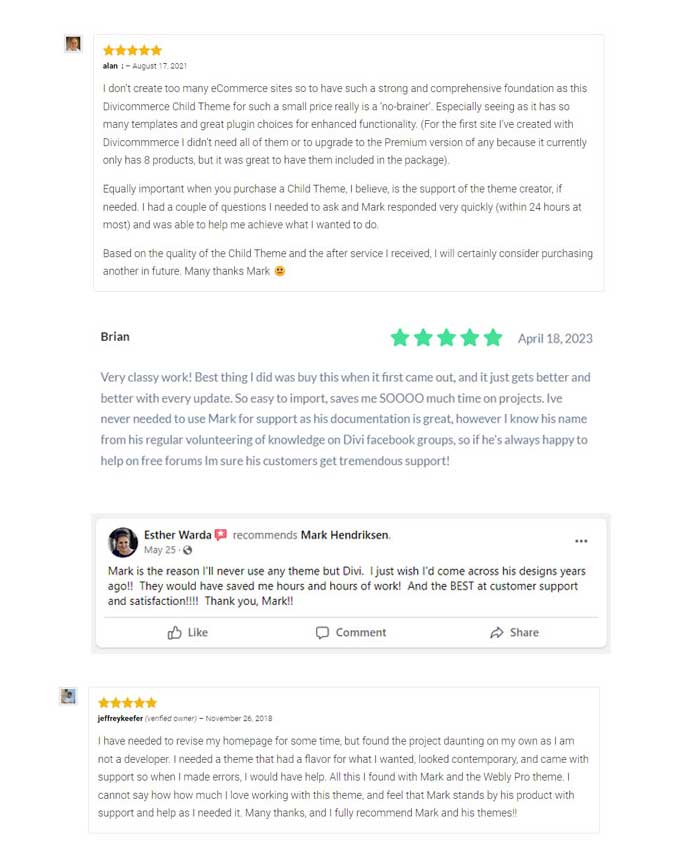 Contact
If you have any questions you can contact me here, or contact me on Facebook