In this tutorial we are going to build a custom WooCommerce thank you page. A thank-you page is a perfect place to thank your customer for there purchase but also turn your one-time buyers into repeat buyers.
This tutorial is the third part of our WooCommerce Sales Funnel Series.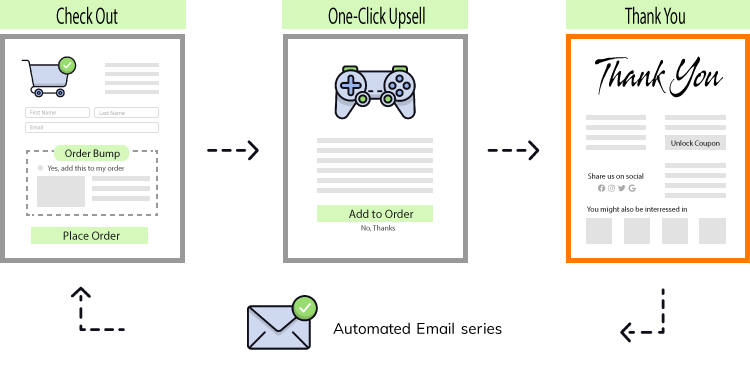 Skip the bla bla and… Jump right to the step by step tutorial
Why You Should Replace The Default Thank You Page In WooCommerce?
Directing your buyers to the default thank you page is unwise if your goal is to retain your buyers as loyal customers.
Your default order confirmation page simply discloses order details, billing/shipping address, and the total amount spent. It doesn't leave a lasting impression.
In the image below the default WooCommerce thank you page.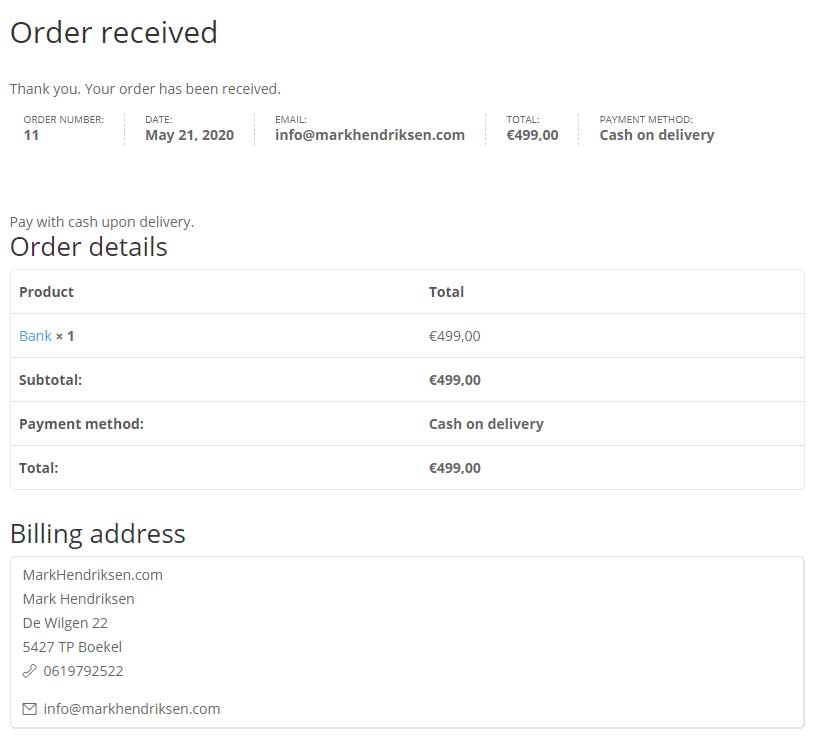 It is a missed opportunity if you not engage your buyers on this page.
Since you are now aware of how beneficial Customized WooCommerce Thank You Pages are, you probably might be beating yourself up for not knowing how to optimize yours. Well, worry no more!
Through the use of NextMove plugin, I shall enlighten you on how to optimize your Thank You pages.
Below a customized WooCommerce thank you page packed with additional offers and coupon options.Turn Standard Thank You Pages Into Conversion-Assets.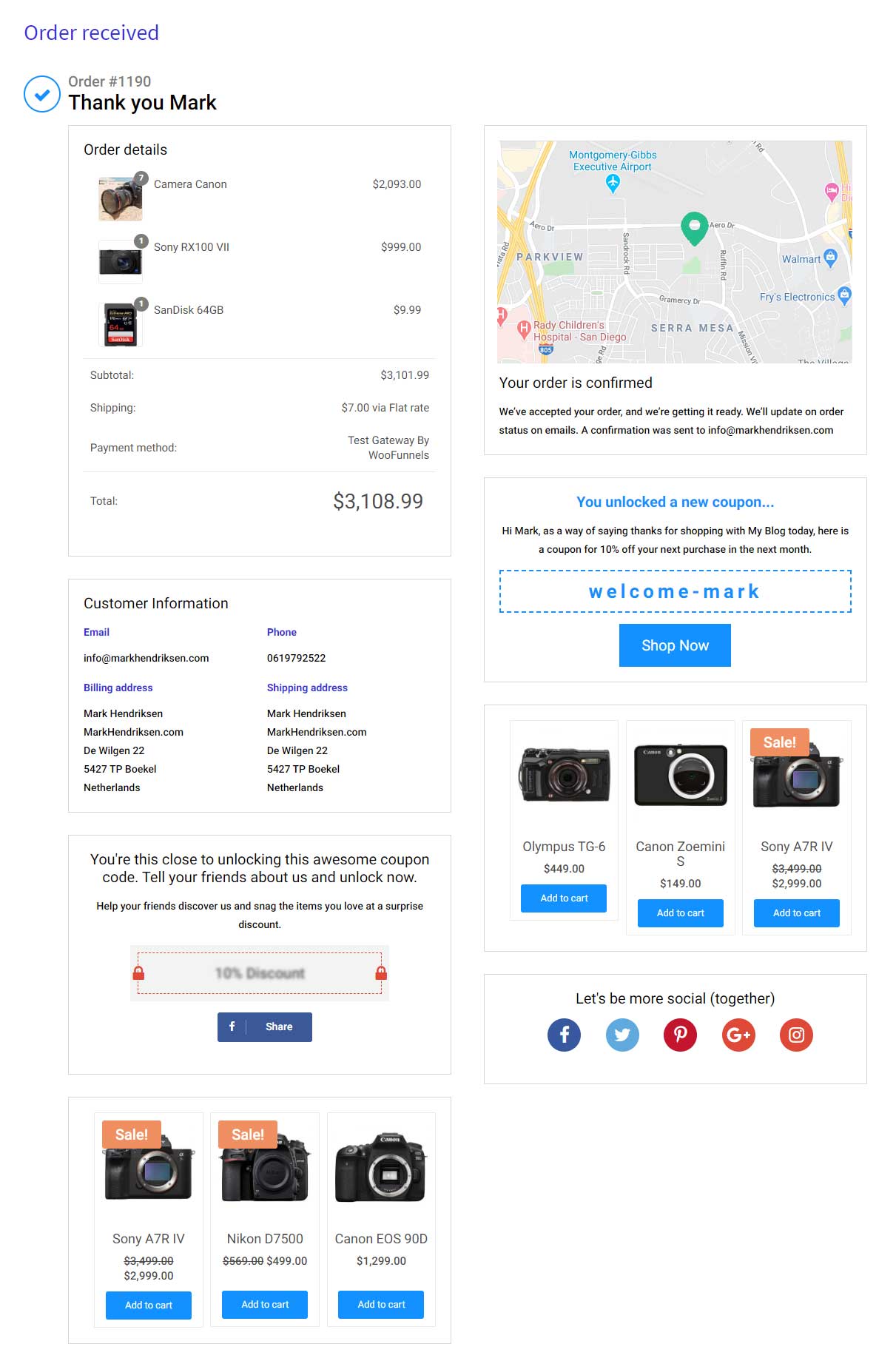 1. Display Recently Viewed Items to Thirst Trap Buyers
One unique feature of online shoppers is that they are flexible.
An individual might come online to shop, with the intention of just getting a red dress. However, since they enjoy exploring several product pages and items before zeroing in on one, they end up wanting more items than their originally intended.
Displaying the recently viewed items on the Thank You Pages is a strategic idea to send them back into the funnel.
2. Personalized Coupon Code for First-Time Purchasers
Like they say, "first impression matters a lot." Coupon codes are a great way to lure shoppers into purchasing from your website.
The thought of a discount is always pleasant to online shoppers. Paying less is always thrilling for it entails you get to save cost.
In fact, one of the best ways to forge a bond and earn the trust of a buyer is by redeeming a coupon code. Gestures like this are rewarding for they leave a positive impression on the shopper, and they are likely to buy from you again.
Also, when you go to the extra mile of personalizing the coupon code, you made your clients feel special. People love to feel special, so they will often shop from a site that gives them that feeling.
Coupon Codes can easily be personalized, simply use the buyer's name, phone number, email as a coupon code.
3. Thank You Video
People love to be appreciated, it gives them a sense of value and importance.
Displaying a Thank You video to a customer after shopping shows gratitude. It also entails that you value their patronage, therefore they are likely to patronize you again.
A Thank You page is your chance to forge a bond with your customers, so that you become their favorite vendor.
In addition to saying thank you, you can create a video that gives helpful insight as regards the products they purchased. This way, they feel you truly care about them and not just their money
4. Get Recommended by shoppers
One of the best ways to get recommended by shoppers to their friends and family is by social shares. Strategically place social sharing buttons on your website.
You can warmly request your clients to share your posts/products with others. When your services are good people are willing to help you with such a small favor.
Mind you, Google interprets social share as a positive cue and your site is ranked higher.
5. Award Rewards for Social Sharing
The cost of paid ads can be saved when your buyers double as your biggest marketers.
Using coupon codes as a reward system, you can ignite your customers into marketing for you. They can do this by recommending you to their friends.
6. Activate Personalized Coupon Code
This entails offering a coupon code to customers that shop up to a specified amount. The discount rate varies according to the amount spent.
For instance, a customer whose purchase is valued at $200 can be issued a discount of 5%. Whereas, a shopper that made purchased worth $500 can receive a discount of 15%, etc.
7. Prime Your Buyers
When a buyer makes a purchase on your store they are taken to your thank you page. Exploit this opportunity to promote your upcoming seasonal or special sales.
This is a great way to make such an event incredibly successful.
How To Create A Custom WooCommerce Thank You Page?
Now it is time to build your custom WooCommerce thank you page. I will be using the plugin NextMove for this.
NextMove comes with a drag & drop builder with 17+ building blocks.
Step 1 install the plugin
After you have downloaded the plugin go to Plugins and upload the NextMove plugin. After the upload process has finished go ahead and activate the plugin.
You will get a screen where you have to enter the license key.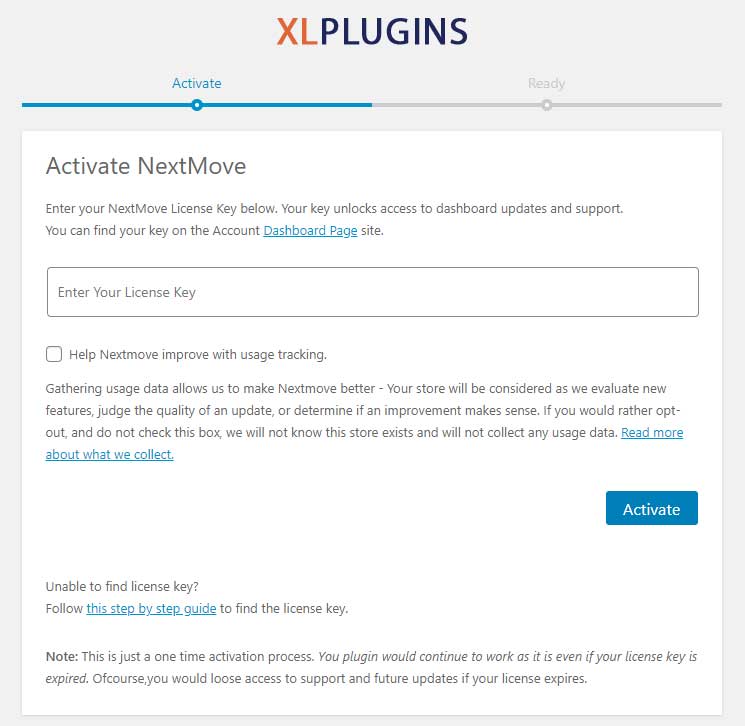 Step 2 Customize the thank you page
after activating your license key you should be redirected to your thank you pages. You can also get here by navigating to XL Plugins > NextMove.
Click on "Components" to open the thank you page builder.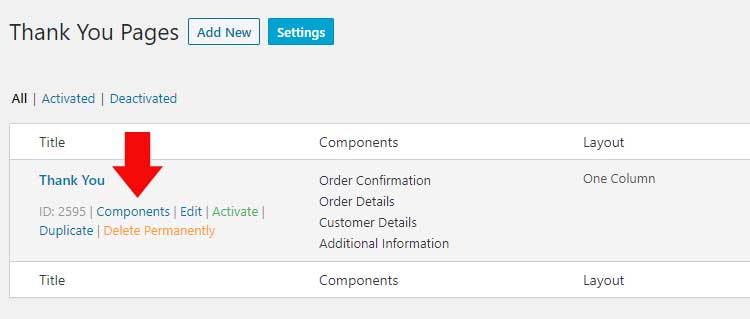 Step 3 WooCommerce thank you page builder
On this screen you can add the building blocks for your thank you page.
At step 1: you can choose a building block.
At step 2: you can customize that building block.
At step 3: you can choose the layout for you thank you page one or a two column structure.
at step 4: you can arrange the building blocks for desktop and mobile.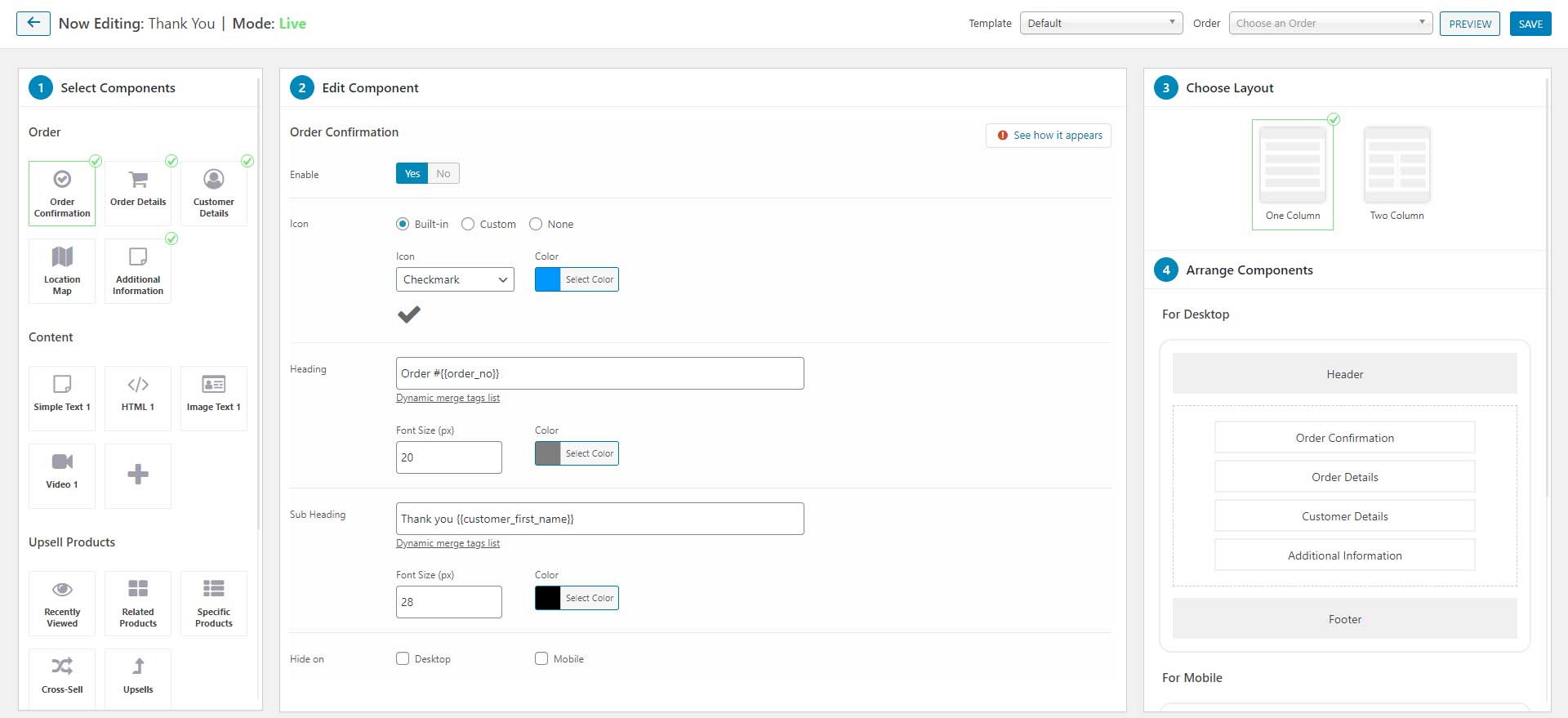 Step 4 Activate the thank you page
When you have finished building your thank you page than you need to activate it by pressing on the deactivate link.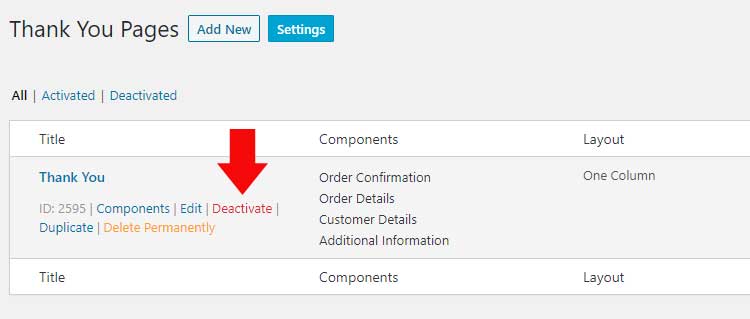 You're now well equipped to use WooCommerce Thank You Pages
The business sphere is highly competitive, it is the little details you use to spice your services that enables you to stand out.
Your Thank You pages are precious. You mustn't necessarily overcrowd it by exhibiting all the enlisted components, rather duly choose what you feel is best to display. Always remember that, "Happy Customers, Happy Business."