How to create a custom 404 page in Divi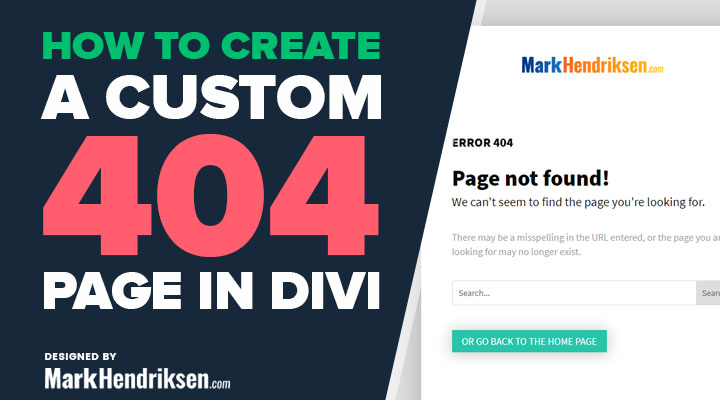 In this tutorial, you will be learning how you can create a custom 404 page in Divi. The 404 page is a page that is often overlooked but it is a good practice to create one and let your visitors know when they reach a dead end and where they can go from there.
Step 1
Download the required files here.
Save the downloaded folder "404-files.zip" on your computer and Unpack the downloaded folder.
Step 2
Upload the file 404.php to your child theme folder.
If you don't have a child theme you have to create one first. You can follow this tutorial How to create a Divi Child Theme to create one.
Step 3
In your WordPress dashboard navigate to Divi > Divi Library.
Click on "Import & Export"
Import the json file 404 page layout.json
Step 4
You can change the content to your likings, or you can delete all the sections/rows/modules and create something new.
This will not work with the visual builder so you have to edit it from Divi > Divi Library > 404 page
I hope that this little tutorial is useful for you and if you have any questions let me know in the comments.
Ps: If you want to stay up to date with my new releases (free layouts, tutorials etc) then sign up for my newsletter and/or follow me on Facebook
Sign up for a Free membership and get access to this and all other free Divi layout packs, cheat sheets, exclusive discounts and much more.