Did you know that 75% of people abandon their carts online? That's 3 out of 4 people who add something to their online shopping carts and then leave without making the purchase.
That's bad news for your eCommerce store. But the good news is there's something you can do to turn things around: get at least 10% of these customers to come back and make a purchase, without lifting a finger. How? With a cart abandonment email campaign.
Today we will be taking a look at how you can create a cart abandonment email campaign, which will help you get customers back. After all, cart abandonment emails have a 45% open rate, while eCommerce emails only have a 15% open rate!
Checkout out my other email campaigns for WooCommerce.
What Is a Cart Abandonment Email?
A cart abandonment email is simply the follow-up message you send to people who have left your eCommerce website without purchasing the items on their shopping carts. These emails have the power of recovering around 10% of lost revenue and they're automated, so the only work you have to do is set up the emails. After that, they'll be sent automatically.
The Basics of Cart Abandonment Email Campaign
If you want this to work, you want to set up a complete email cart abandonment campaign. Sending just one email out won't do the trick! Some shoppers will be coaxed back to their cart with a single email, but others will need a bit more convincing.
For a cart abandonment email campaign, it's recommended you set up and send 3 emails. One email an hour after cart abandonment, the second email 24 hours after cart abandonment, and the third email 48 hours after cart abandonment.
The first email
The purpose of the first email is to remind your customer that they've left some items on their shopping cart. In this email, you want to encourage them to complete the order, create urgency for a more immediate sale, show the items left in the cart, and include a CTA for those items.
The second email
There are many reasons people may have missed the first email; maybe they were busy or they just weren't convinced. Either way, you need to change your tactic. This time you want to provide customer testimonials about the products left on the cart, highlight their benefits, and offer a guarantee.
The third email
If your customer still hasn't returned to their shipping cart, it's time to try one last thing: a coupon. At this point, they have likely decided not to purchase, but a coupon can be exactly what they need. A 10 or 15 percent off coupon might just be the turning point for your customer, and it will incur no losses for you. Why? Because you've recovered other customers in those 48 hours, so it will all balance out.
As you can see, cart abandonment email campaigns are not complicated! There are many available tools to help you set them up and you have a lot to gain.
How to Create a Cart Abandonment Email Campaign
Now it is time to create the cart abandonment email funnel. I will be using the plugin Autonami from Buildwoofunnels.
First, let's take a look at the finished funnel. We will be starting with a trigger and then send out the first reminder email. After the first email, we are going to create an evergreen coupon code and place that in our second email (24 hours after the first). If the cart is still not recovered we are going to send out the last reminder email (48 hours).
Note: When a cart gets recovered after the first email, email 2 and 3 will not be sending out.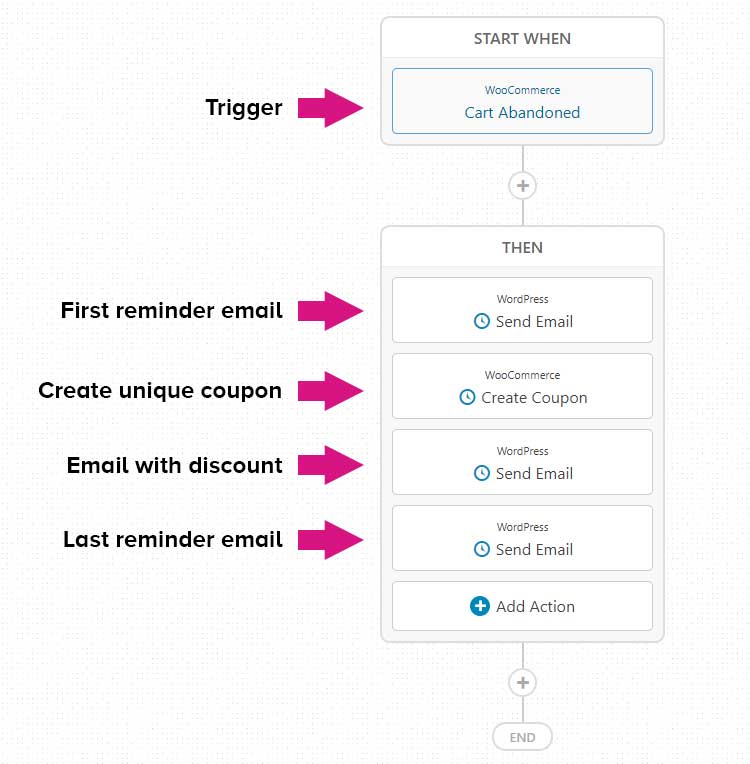 Step 1 install the plugin
After you have downloaded the plugin go to Plugins and upload the Autonami plugin. After the upload process has finished go ahead and activate the plugin.
Step 2 Enable cart tracking
Go to WooFunnels > Automations > Settings and enable Cart Tracking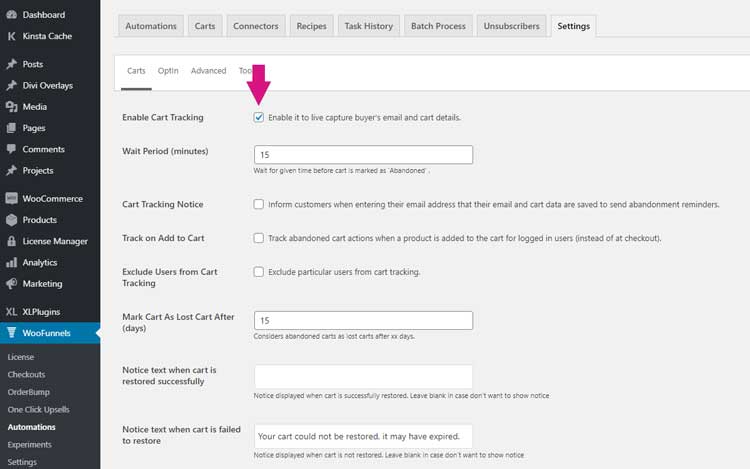 Step 3 create the cart abandonment funnel
Go to WooFunnels > Automations and click on Add New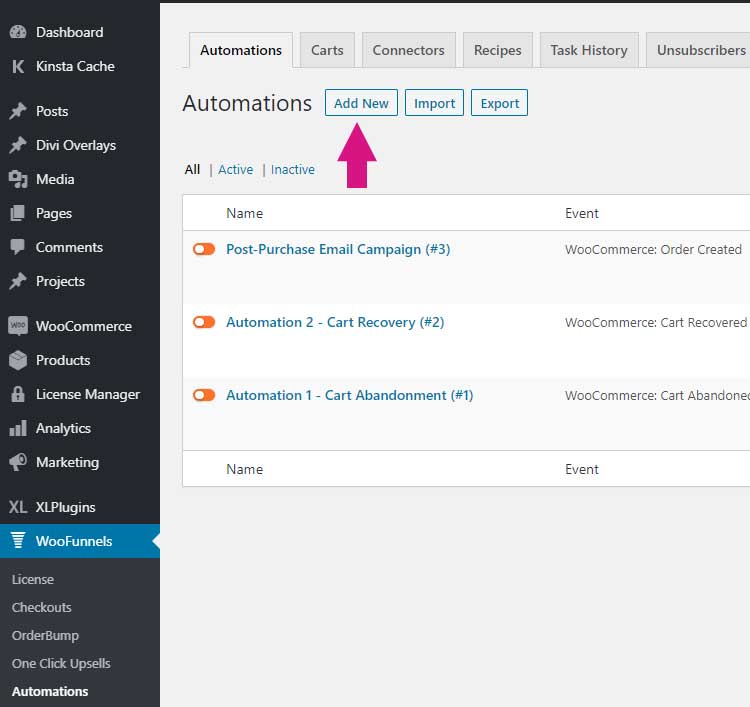 Step 3 Creating the trigger
We start with creating a trigger for this email funnel. This is the cart abandonment funnel so it need to trigger when someone placed something in the cart but did not finished the check out process.
We will be using the following settings for this trigger.
Give your email funnel a name.
Choose cart abandonment from the dropdown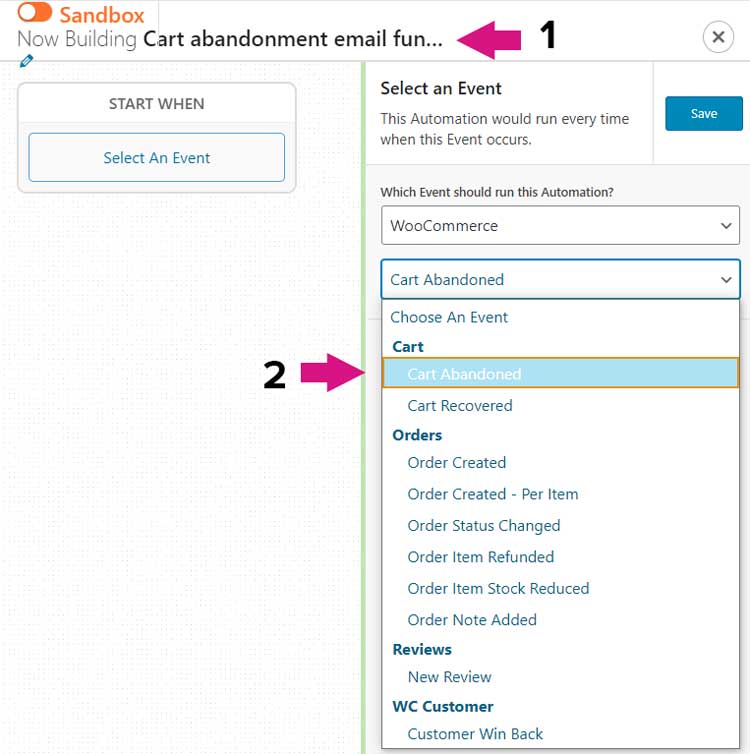 Step 4 Creating the first reminder email
Click on the + icon and choose direct Action.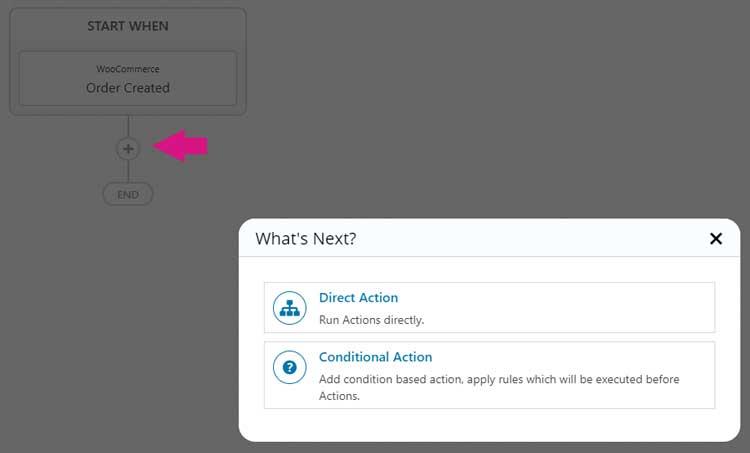 Click on Add Action and choose Send Email from the dropdown menu.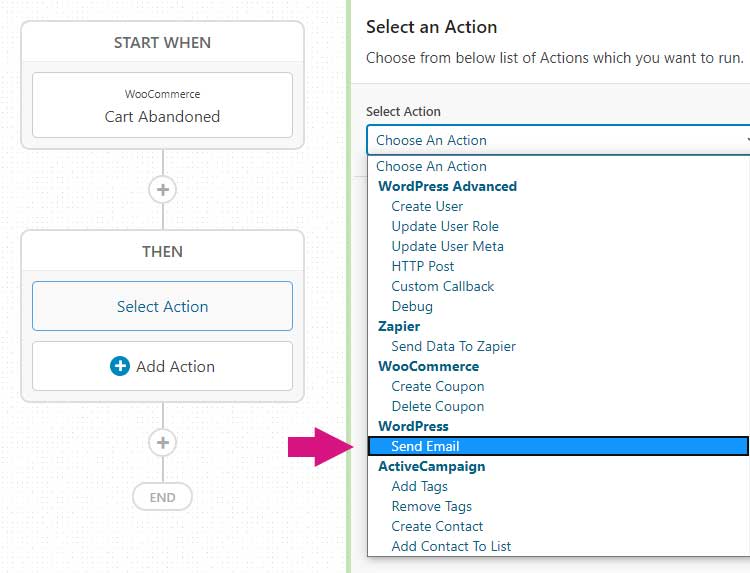 Now it is time to create your email.
Email subject line
Body copy of your email
Use merg tags to personalize your email
You can use this field to send a test email
Set a delay for your email.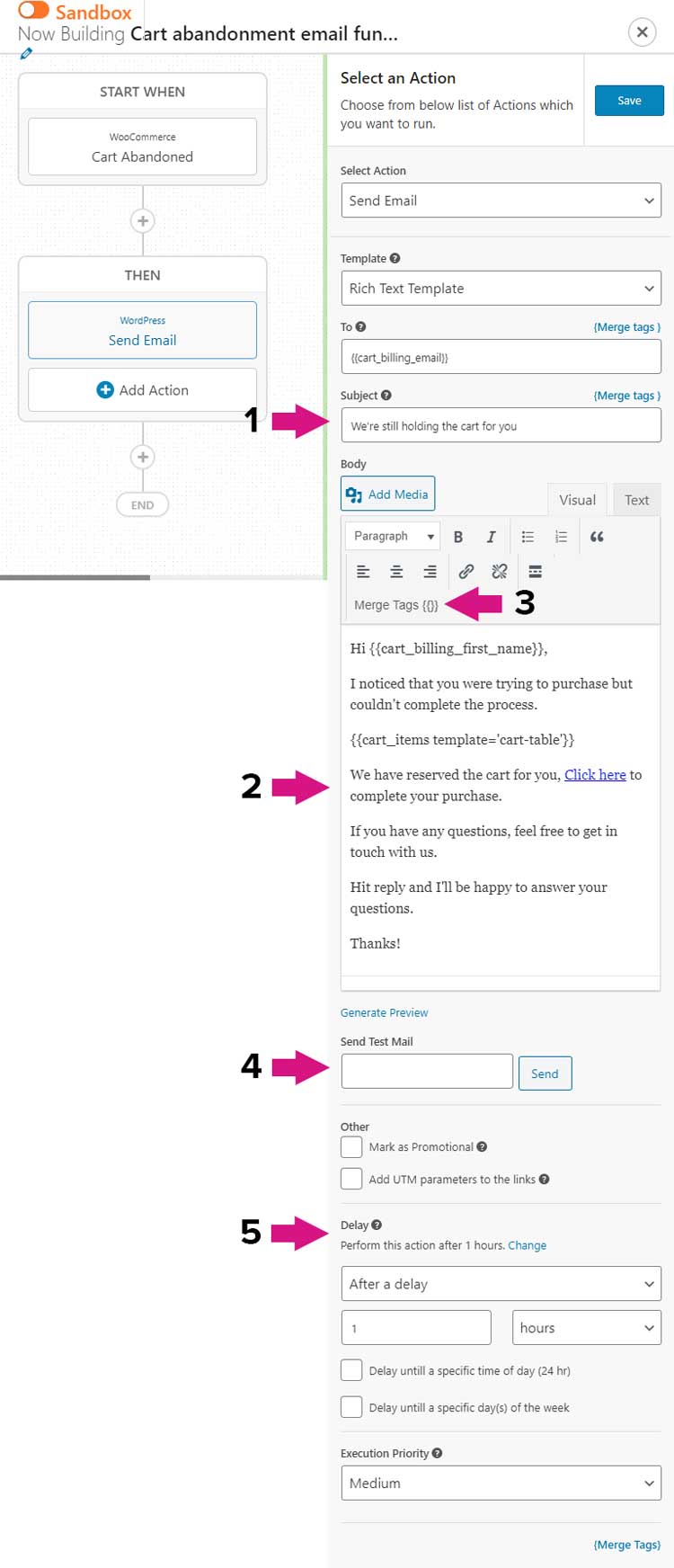 Step 5 Creating the evergreen coupon code
Click on Add Action and choose Create Coupon from the dropdown menu.
Select your coupon (you have to create one first in WooCommerce).
With the merge tags you can personalize the coupon. I use MISSYOU and then the first name.
Here you can set an expire time for your coupon.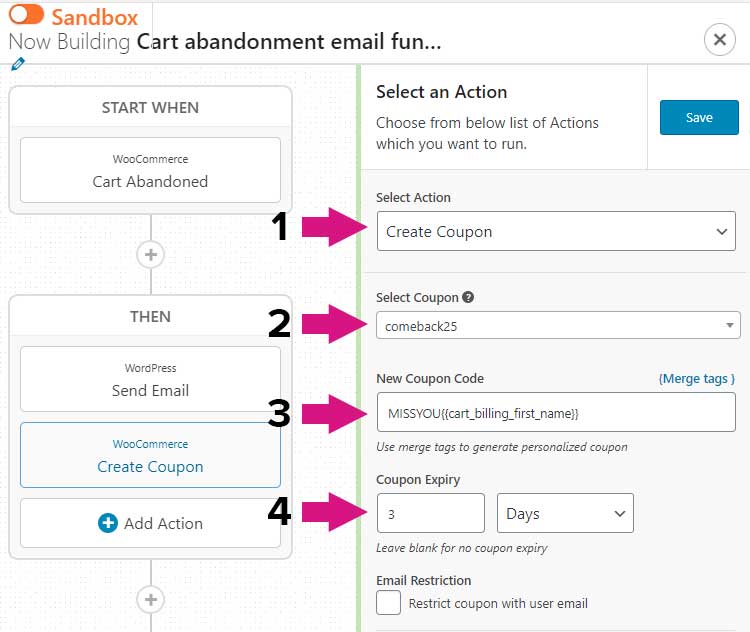 Step 6 Creating the other 2 emails
It's the same process as the first email. A few things to keep in mind
Time delays
I will be using the following delays for my emails:
The first email should be send out 30 minutes to one hour of cart abandonment.
The second email should be send out in 24 hours of cart abandonment.
The third email should be send out 48 hours of cart abandonment.
Coupon code
You can place the coupon code in your body email using merge tags.