100+ Divi Header Layout Pack
With our ever-expanding selection of over 100 unique, fully customizable Divi headers and menus, your website will be sure to stand out from the crowd! Don't miss out– get new layouts regularly as they're released.
Update 1.4
We are excited to introduce the 1.4 update of our Divi header layout pack. Utilize mega menus, plus new 20+ header designs – all designed to give you the most creative freedom in creating your website headers.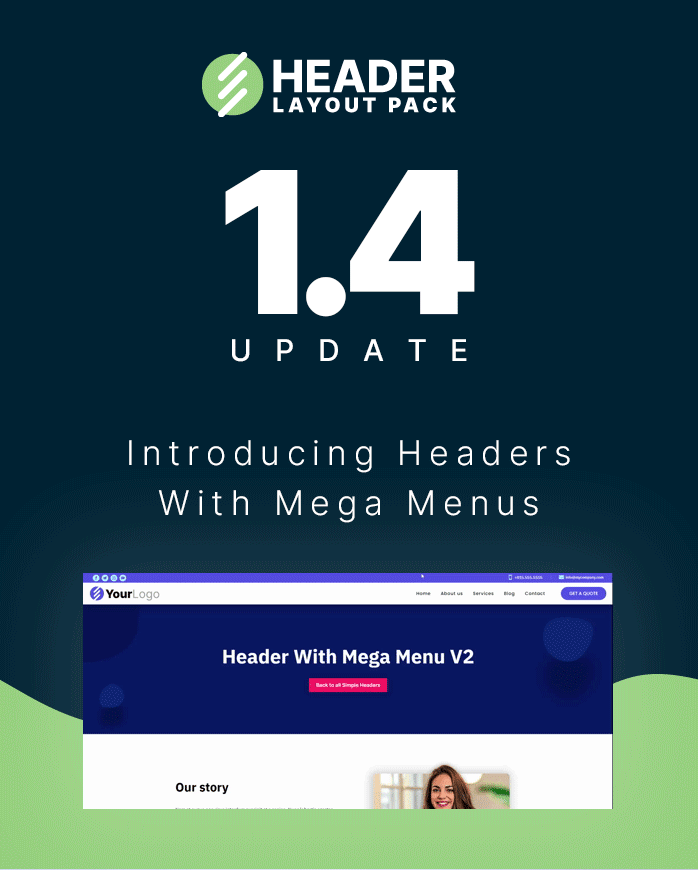 When it comes to designing a website, having the right header layout is essential. Wasting time trying to choose just one or create it from scratch can be incredibly tedious and time-consuming. Fortunately, with over 200+ different header layouts to choose from, you'll have access to a variety of stunning, professional-looking options without spending hours searching for the perfect design.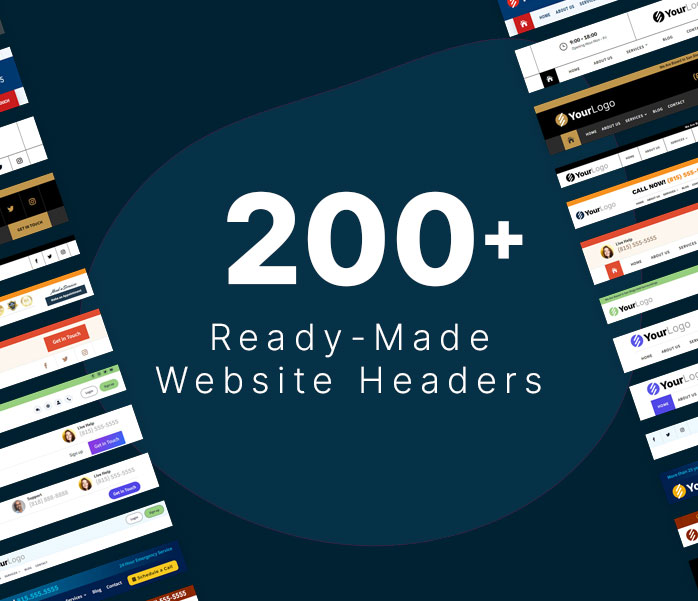 Simple Divi Headers
The simple headers are awesome for those of us just getting started with Divi. With the visual builder, it's easy to customize the headers in any way you choose – no coding experience necessary! It's never been simpler to jazz up your website and make it stand out from the crowd with an eye-catching header. Plus, you're sure to get creative ideas by tinkering around with these simple headers and seeing what works best.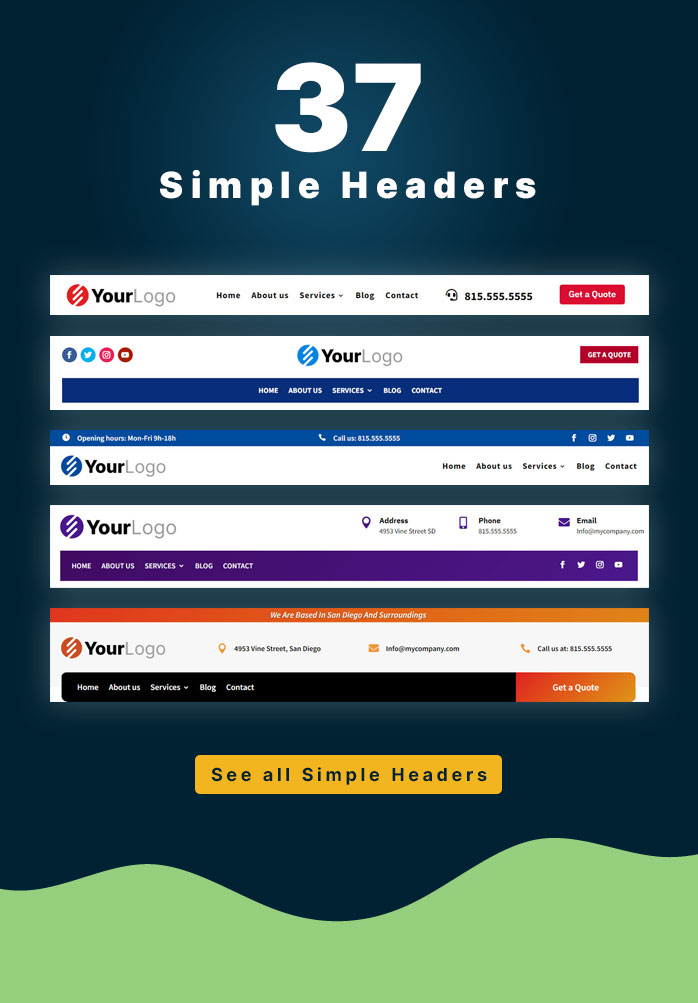 Advanced Divi Headers
Are you looking to create an amazing website header that will help you stand out from the crowd? If so, then now is the perfect time to take your headers to the next level with advanced headers. Transform your website headers and unlock exciting new possibilities! With advanced features, superior mobile styling, and an optimized viewing experience – you'll be standing out from the crowd in no time.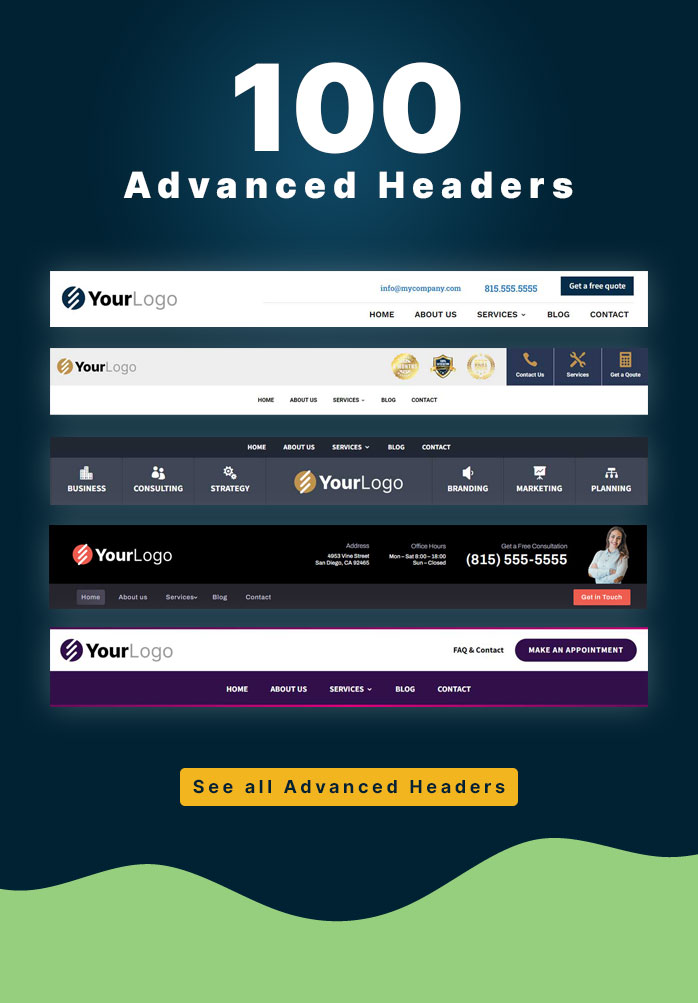 Headers For Divi + WooCommerce
Our eCommerce headers are crafted to capture your customer's attention and take them on a unique, interactive journey. With our innovative designs, you'll be sure to make an unforgettable impression!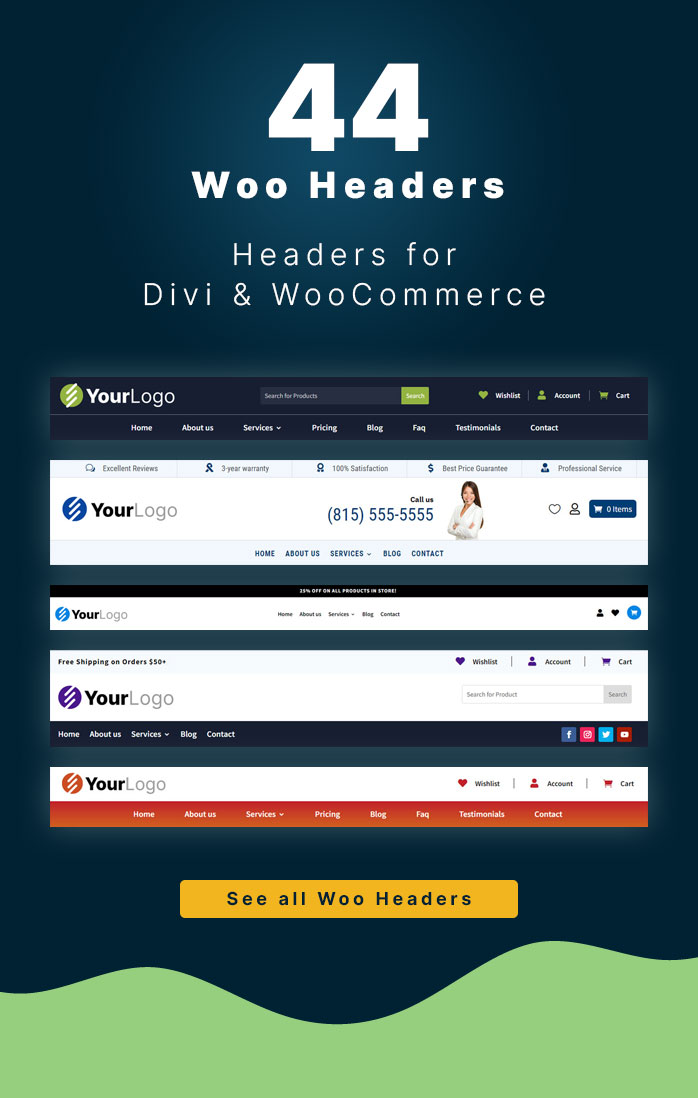 Headers for Square Logos
No need to break a sweat with square logos anymore! Our headers are designed just for them, so you don't have to alter them at all. Simply place your logo and let the rest take care of itself.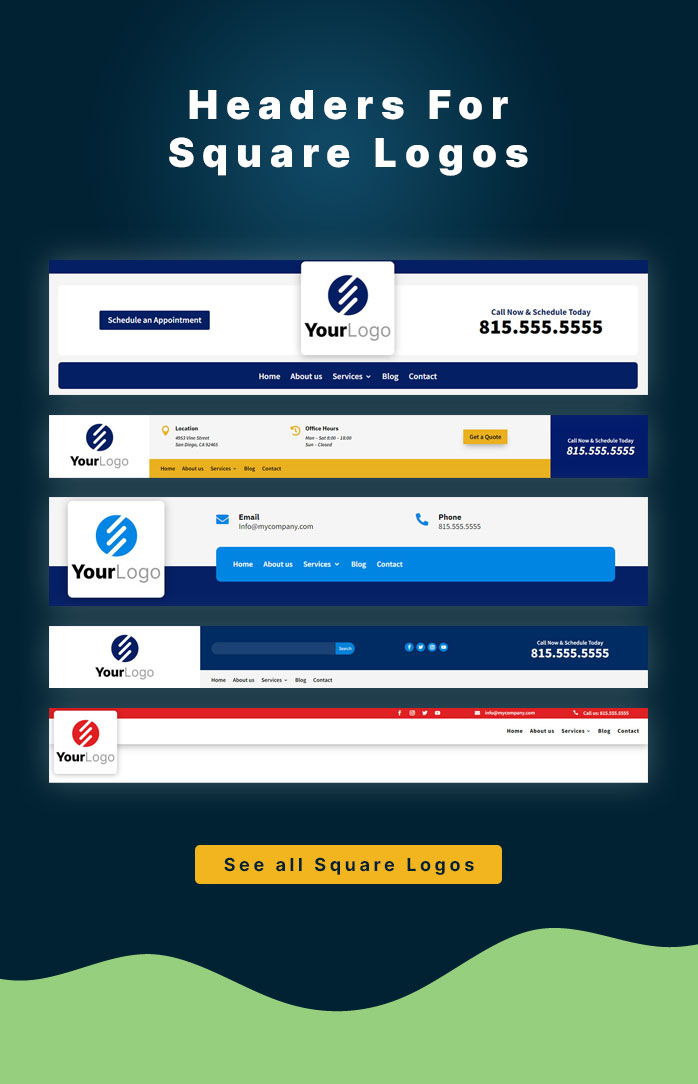 Fullscreen Overlay Menu Headers
Transform your website into an engaging visual experience with a Fullscreen Overlay Menu – the perfect way to captivate and keep visitors immersed on-site. Leverage this powerful tool to create maximum impact, generate more user engagement, and leave behind a lasting impression!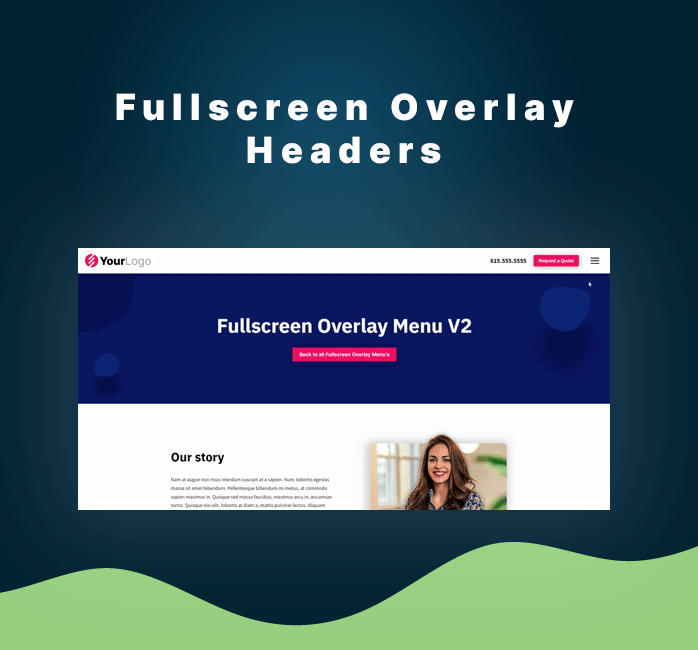 Header With a Slide-In
Ready to elevate the way you navigate your website? Slide-in menus let you unleash a world of convenience right at your fingertips! With just one click, the iconic hamburger icon unlocks instant access to all that matters – in an effortless slide. Unlock control and explore with ease today!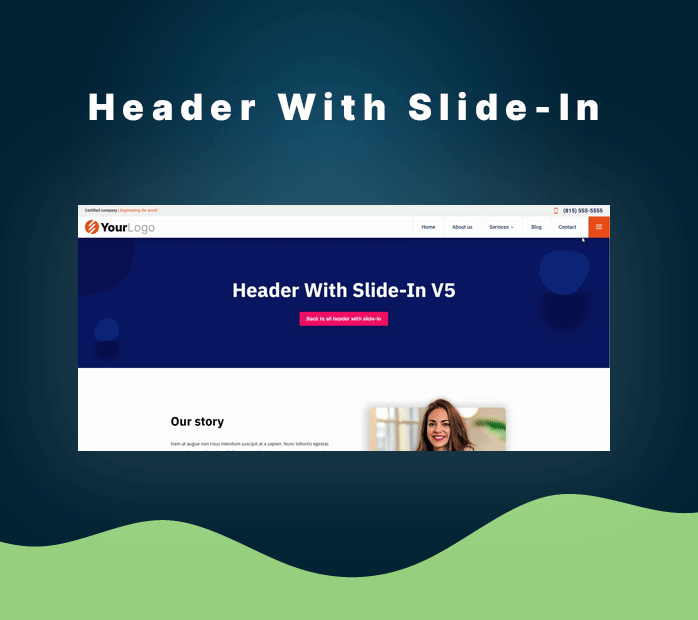 Header With a Mega Menu
Streamline your website navigation and give visitors a smooth experience with the help of mega menus! This powerful tool can make navigating easier than ever, boosting convenience, effectiveness, and overall user experience.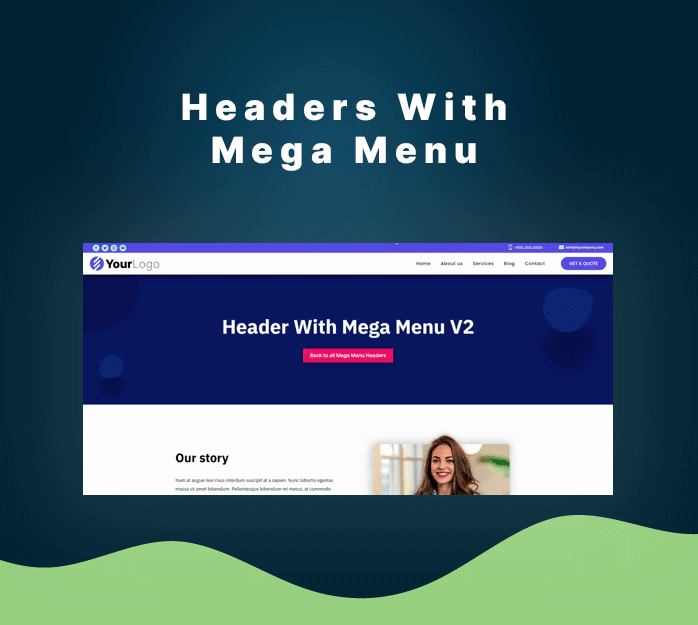 Requirements
This child theme requires the Divi parent theme to be installed. You need an active Elegant Themes subscription for this child theme to work, which is not included in the purchase price of this product.
It is highly recommended that you install this child theme on a fresh WordPress installation.
Good knowledge of Divi and basic knowledge of CSS (a little bit of color swapping).
Images
Images that are used in this child theme are replaced due to licensing.