Are you prepared to take your love of web design and convert it into a successful enterprise? The idea of owning your own web design business can be thrilling, but it can also be overwhelming to figure out where to begin.
In this comprehensive manual, we will guide you through each stage of the process of "how to start a web business", from selecting your niche market right down to advertising your services and every little thing in between.
Embark on an incredible journey that could alter the course of your life while providing you with power over how things turn out!
Choosing Your Web Design Niche
Choosing a web design niche can be a strategic decision that offers several advantages for your web design business or career.
Whether or not you should choose a web design niche depends on your goals, interests, and the specific circumstances of your web design business or career.
Here are some factors to consider when making this decision:
Reasons to Choose a Niche:
Passion and Interest: If you have a strong passion for a particular industry or subject matter, specializing in that niche can be personally fulfilling and enjoyable.
Expertise Building: Specialization allows you to build expertise and become an authority in your chosen field. This can lead to higher-quality work and more referrals.
Targeted Marketing: Niche specialization enables you to tailor your marketing efforts to a specific audience, increasing the likelihood of attracting the right clients.
Competitive Advantage: A niche can help you stand out from the competition and position yourself as the go-to expert in your field.
Premium Pricing: Specialized skills and knowledge often command higher rates, potentially increasing your profitability.
Reasons Not to Choose a Niche:
Diverse Interests: If you have diverse interests and enjoy working on a variety of projects, niche specialization might limit your creative freedom.
Market Constraints: Some niches may have limited demand or may be highly competitive. It's essential to research your chosen niche thoroughly to assess its potential.
Learning Curve: Specializing in a niche may require you to invest time and effort in learning industry-specific tools and trends, which may not align with your current skill set.
Flexibility: Niche specialization can make you vulnerable to market fluctuations within that niche. Economic downturns or changes in industry trends could impact your business.
Client Diversity: If you prefer working with a diverse range of clients and industries, specializing might not be the best fit for your business model.
An example of a great niche web design company is The Modern Firm.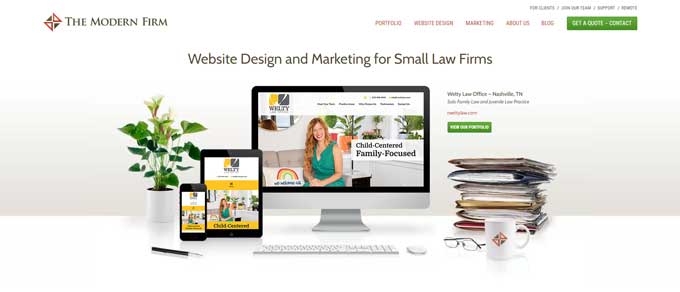 The modern Firm helps clients in the legal industry with their specific needs. They offer website design, SEO, content writing, branding, and online marketing services.
Their main goal is to create attractive websites that are also optimized for search engines and meet any regulations or special requests of the client.
Ultimately, the decision to choose a web design niche or not should align with your long-term goals and interests.
You might also consider a hybrid approach, where you have a primary niche but still accept projects outside of it to maintain diversity in your portfolio and income streams.
Choose the Web Design Services You Want to Offer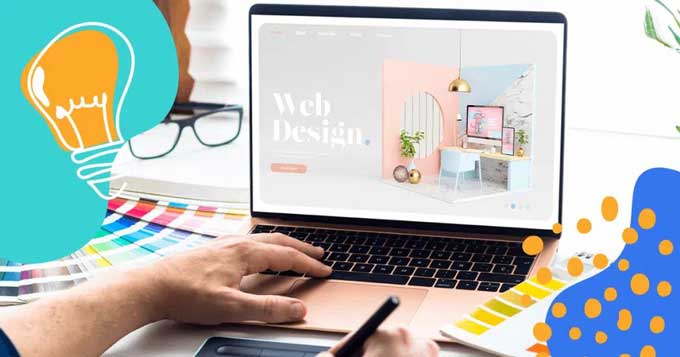 Once you have selected your specialty, it is time to consider what web design services you want to provide.
Small companies need websites but they also benefit from other offerings such as hosting, email, SEO, social media, and advertisement.
Having different types of services can help attract more customers. This is valuable because it means one company can provide lots of solutions.
To get started here are some services that you can offer:
Custom Website Design: Creating unique, visually appealing, and user-friendly websites tailored to your client's needs and brand identity.
Responsive Design: Ensuring websites are optimized for various devices, such as desktops, tablets, and mobile phones, to provide a consistent user experience.
E-commerce Website Design: Building online stores with features like product catalogs, shopping carts, payment gateways, and inventory management.
Content Management System (CMS) Integration: Setting up and customizing CMS platforms like WordPress to allow clients to manage their website content easily.
Graphic Design: Creating custom graphics, logos, icons, and other visual elements to enhance website aesthetics and branding.
Website Redesign: Updating and improving existing websites to modernize their design, improve functionality, and boost performance.
Search Engine Optimization (SEO): Optimizing websites for search engines to improve their visibility and ranking on search engine results pages (SERPs).
Website Maintenance and Support: Providing ongoing support, updates, and security maintenance for clients' websites.
Website Speed Optimization: Enhancing website performance by optimizing code, images, and server configurations to reduce loading times.
Web Hosting and Domain Setup: Assisting clients in selecting and setting up suitable hosting providers and domain names.
Security Audits and Solutions: Conducting security assessments and implementing measures to protect websites from cyber threats and vulnerabilities.
Building Your Brand Identity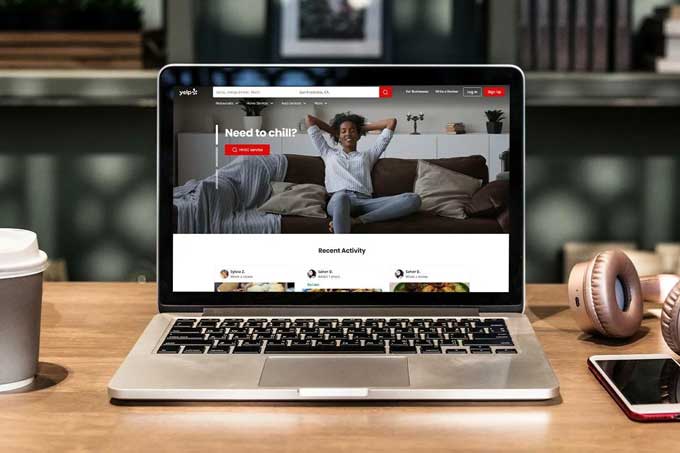 As a web design business owner creating a strong brand identity for your web design business is important to make customers trust you.
Make sure the logo is impressive, create unique features about your business, and think about how you talk to customers.
Use colors that fit with what you want to convey and create a language that stands out from other businesses.
Keep in mind who your target audience is when doing all of this so that people will remember your business online!
Crafting a Memorable Logo
A truly effective logo must possess an original concept, be distinguished from other logos in the same market, and capture viewers' attention.
To make a great logo for your web design business brand, keep it simple. It should stand out but still work on lots of places like black and white versions.
You can hire a designer to help you or use online tools. The logo should not follow what is popular now but stay with the same look no matter where it is used.
If you are more like a web developer than a designer you might want to hire someone to create your logo. A good place to find someone is Upwork or Fiver.
Developing Your Unique Selling Proposition (USP)
To ensure your business stands out from the competition, crafting an impactful Unique Selling Proposition (USP) is essential.
Your company should have its own special USP that makes it stand out from other companies in the same industry.
Think about these differences and then create a USP that will attract people who are looking for something different.
Test and adjust your USP as needed so you can draw in customers who want to work with you!
Pricing Your Web Design Services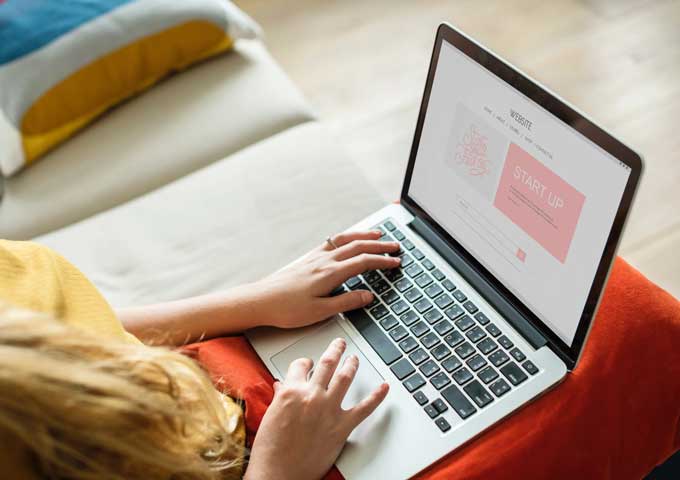 It is important to make a successful pricing plan when running a web design business.
Think about the market rate, how complex the project is, and how good you are at it.
Instead of tracking time, try value-based billing for better results.
Some options include hourly or project-based models.
To ensure you stand out from other service providers, it's important to create irresistible deals that not only give customers benefits but also convince them to select yours over competing offerings.
Create an Irresistible Web Design Offer
An offering for web design that can't be refused is one that offers an attractive solution to the customer's needs, outlines its advantages and value with a guarantee, plus spurs timely action.
Make your website designing service stand out by offering customers free trials, discounts on long-term contracts, money-back warranties, or free consultations.
These are all strategies you could adopt in order to create an irresistible offer for your clients when it comes to designing websites.
Creating Your Business Website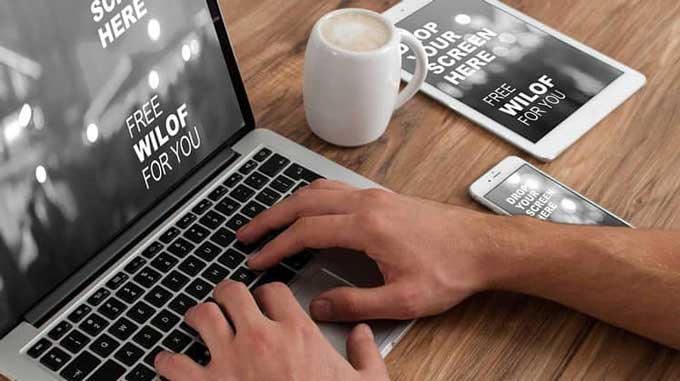 Having an eye-catching website is important if you want to show people your work, services, and brand. It will help them understand why they should buy from you. On the website, include customer reviews, and a portfolio.
What should you include on your business website:
Homepage: The homepage should be a clear and concise overview of your business, including your services, target audience, and why clients should choose you. It should also include a call to action, such as a button to contact you or schedule a consultation.
About page: The About page should tell your story and explain why you started your web design business. It should also highlight your skills and experience, and any awards or recognition you have received.
Services page: The services page should list all of the web design services you offer, including website design, development, and maintenance. Be sure to explain what makes your services unique and how you can help clients achieve their business goals.
Portfolio: Your portfolio is your chance to showcase your best work. Be sure to include a variety of websites that you have designed, from small business websites to large e-commerce sites.
Contact page: The contact page should make it easy for potential clients to get in touch with you. Be sure to include your email address, phone number, and social media links.
Blog: A blog is a great way to share your expertise and insights with potential clients. You can write about web design trends, tips and tutorials, and case studies of your work.
Testimonials: Testimonials from past clients can help to build trust and credibility with potential clients. Be sure to include testimonials on your website that highlight your skills and the benefits of working with you.
FAQ: An FAQ page can answer common questions that potential clients may have about your services, pricing, and process.
Handling Legal and Administrative Requirements
Starting a web design business requires certain legal procedures to be completed, such as registering the company and obtaining necessary permits.
Setting up a proper bank account is an important step for any new enterprise.
As a business owner, you should research different types of business structures like sole proprietorship or corporation before starting your business.
This will help you decide which type suits your goals for taxes and other liabilities.
Creating an elaborate plan that follows either a lean startup model or a summary can help put together essential guidelines on how you want everything managed from the start so consider making sure those are present before launch too.
Acquiring Essential Tools and Software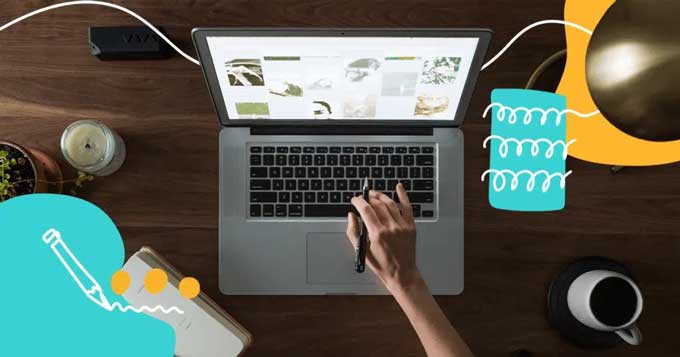 For a successful web design business, having the right tools is essential. Invest in tools and software that will help you with web design, as well as reliable internet service and professional hosting services.
Some tools that I personally use are:
For website building:
WordPress: WordPress is the most popular content management system (CMS) in the world, powering over 43% of all websites. It is a powerful and flexible CMS that can be used to create any type of website, from a simple blog to a complex e-commerce store.
Divi page builder: Divi is a popular WordPress page builder that allows users to create custom layouts without writing any code. It is a drag-and-drop page builder with a wide range of features, including pre-built templates, modules, and widgets.
For web hosting:
SiteGround: SiteGround is a popular web hosting provider that offers a variety of hosting plans, including shared hosting, cloud hosting, and dedicated hosting. It is known for its reliable performance and excellent customer support.
Kinsta: Kinsta is a managed WordPress hosting provider that specializes in WordPress performance and security. It offers a variety of hosting plans, including managed WordPress hosting, managed WooCommerce hosting, and managed application hosting.
To make websites faster:
WP Rocket: WP Rocket is a popular WordPress caching plugin that can help to improve the performance of your WordPress website. It is known for its ease of use and effectiveness.
Perfmatters: Perfmatters is another popular WordPress performance optimization plugin. It offers a variety of features to help improve the speed and performance of your WordPress website, such as code minification, image optimization, and database cleanups.
Designing:
Photoshop: Photoshop is a popular photo editing software program that can be used to create and edit images for websites. It is a powerful tool with a wide range of features, but it can be difficult to learn and use.
Illustrator: Illustrator is a popular vector graphics editor that can be used to create icons, logos, and other graphics for websites. It is a powerful tool with a wide range of features, but it can be difficult to learn and use.
SEO:
Google Search Console: Google Search Console is a free tool from Google that helps you monitor and improve your website's performance in Google Search. It provides insights into how your website is indexed and ranked by Google, as well as any technical issues that need to be addressed.
Google Analytics: Google Analytics is another free tool from Google that helps you to track and analyze your website's traffic. It provides insights into who is visiting your website, where they are coming from, and what they are doing on your website.
Ahrefs: Ahrefs is a paid SEO tool that offers a wide range of features, including keyword research, competitor analysis, and backlink analysis. It is a powerful tool for web designers who want to improve their websites' SEO.
Yoast SEO: Yoast SEO is a free WordPress plugin that helps users improve their website's SEO. It offers a variety of features, such as on-page SEO analysis, XML sitemap generation, and social media integration.
Create a Web Design Portfolio

As a web designer, your portfolio is very important. This helps show people what you can do and the projects you have worked on.
To create your portfolio, pick projects that show off your style and abilities. One way to start is to make your own website.
You could also help charities or non-profits by creating websites for them – this would be a great way to show people how creative you are and make a difference too.
Make sure that the designs you present are innovative and reflect your vision – this will help set you apart from other web designers.
Marketing and Growing Your Web Design Business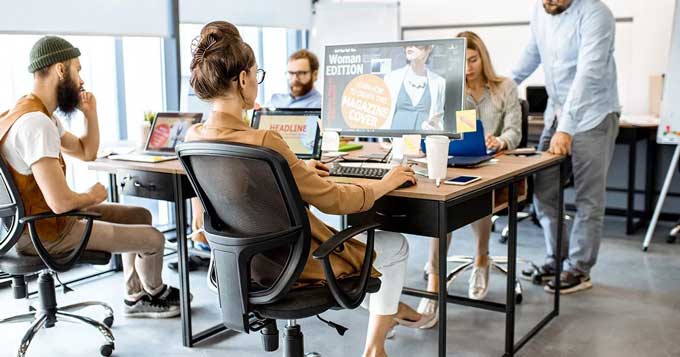 It is very important for your web design company to have the plan to market what you do. Use tools like Google AdWords, Facebook ads, and Email Marketing. Connect with people on social media too.
You can also use search terms related to what you do so that more people find out about your services quickly and easily. This will help increase the chances of finding new customers much faster than relying only on luck!
Find New Clients For Your Web Business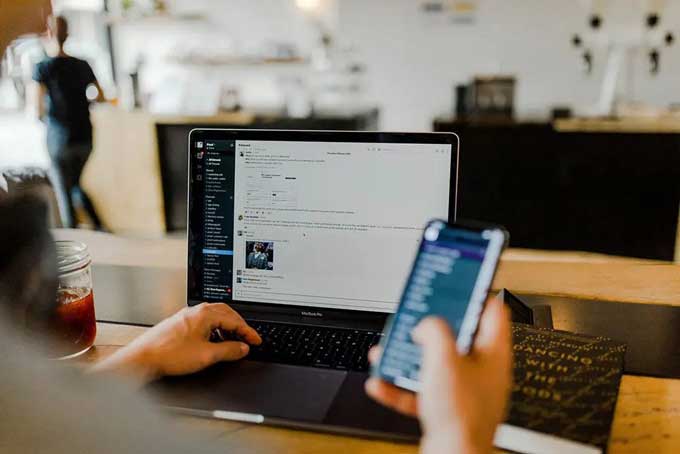 As a web designer, one of the biggest challenges you may face is obtaining clients. There are various methods you can use to market your services and attract clients to your business.
One option is to create a website showcasing your skills and portfolio, using SEO techniques to ensure it ranks well on search engines.
Another approach is to leverage social media platforms to connect with potential clients and showcase your web design skills.
You can also build your network by joining local business groups and attending industry events to promote your business to potential clients.
By utilizing these techniques along with effective communication and outstanding customer service, you can grow your web design business and attract more clients.
Providing Excellent Customer Service
To be successful in web design, you need to provide excellent customer service. Figure out what the customer wants and stay in communication with them so they know what is happening.
Make sure you always do a good job and meet their expectations, or even exceed them. That way, clients will be happy and recommend your services to others.
Be careful not to take on too many projects at once, so that you can give each one enough attention while still producing quality work that meets expectations. This will help you build a great reputation with customers and create long-lasting relationships with them.
Streamlining Your Business Operations
It can be hard to make a business run better, but it is possible. If you own a web design business, it's important to make things easier and faster.
Automation tools can help with simple tasks so you can focus on the important stuff. Plus, hiring experts for certain tasks will help get the work done faster and better. Make sure you keep track of business expenses and use project management software to stay organized and finish things on time.
Automating certain tasks like billing or scheduling social media posts saves time that can be spent on other areas of designing websites that need more focus.
Assigning tasks like tax calculation and bookkeeping to professionals in those areas can help produce better results than trying to do it yourself. It is not always necessary to keep doing something the same way because it has been done before by someone else.
As a freelance web designer, it is important to communicate well with your clients. You may be working in a team, so make sure everyone knows what is going on.
Use platforms that help keep people updated on the project. Even if there are technical issues, work together to give the best service possible for the customer's needs. Clear communication helps you finish projects successfully and build strong relationships with clients.
Summary
If you want to start a web design business, it's important to take action. You will need dedication and enthusiasm to build a successful web design business. This can help you achieve your goals and live the life you want.
Frequently Asked Questions
How do I get started as a web designer?
To become a successful web designer, the first step is to understand the principles of creating attractive websites both creatively and technically.

It's also essential to gain familiarity with key design tools and practice your skills by working on independent projects.

By building up an impressive portfolio as well as obtaining relevant certifications, you'll be able to increase your chances of getting small jobs or applying for full-time positions while keeping up with advancements within this field at all times.
How much does it cost to start a web design?
When starting a web design project, the cost can vary greatly depending on its scope and features.

It could range from $200 up to more than $30,000. To maintain it may require an additional fee of anywhere between fifty dollars to one thousand per month.

Also hiring someone with relevant experience will add extra costs in both initial investment and long-term upkeep for the website's functions.
Can I start a web design business with no experience?
For those passionate about web design, there is potential to establish a successful business despite lacking any experience. Dedication and proper guidance are necessary for success.

Researching the industry, seeking out mentors as well, and connecting with other professionals in similar fields are all great starting points. With these resources at your disposal and the drive to succeed, establishing an effective web design venture can be done!
What factors should I consider when choosing a web design niche?
When picking a web design area of focus, consider what inspires you the most, how great is the requirement for this type of service and who are your competitors. Be wise in making such a selection to get optimal outcomes.

It's worth noting that passionate people with ideas can make it big even despite market saturation or opposition if they take their time planning carefully which niche will be better suited for them
How can I price my web design services effectively?
accurate quote by pricing it based on the market value of similar projects, as well as your expertise level and the difficulty of the job.